By Ricardo Lemos, Faculdade de Medicina Veterinária e Zootecnia (FAMEZ), Universidade Federal de Mato Grosso do Sul (UFMS), Campo Grande, MS, Brazil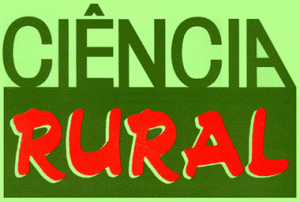 The study entitled "Chronic liver disease in cattle associated with ingestion of Brachiaria spp" was published in the Ciência Rural Journal, volume 46, number 11, November 2016 evaluated one hundred ninety-two livers condemned due to chronic disease in a beef slaughterhouse in Mato Grosso do Sul, for 12 months. The researchers also included in this exam hepatic lymph nodes, when they were still attached to the liver. The main macroscopic lesions observed in this material was moderate and severe atrophy in the left lobe, associated with compensatory hypertrophy of the right lobe. Most of the livers had foamy macrophages and infiltrating peripheral core areas of fibrosis.
Immunohistochemistry (IHC) performed with the macrophage monoclonal antibody clone MAC 387 showed positive immunostaining in the cytoplasm of foamy macrophages of the liver and the hepatic lymph nodes. These cells are often associated with consumption of Brachiaria grasses. Although these lesions have not previously been reported in animals consuming Brachiaria, they may point to a new form of chronic liver disease caused by ingestion of this fodder.
For the researcher Ricardo Lemos, the importance of this research is the proof that the liver injury described in slaughtered cattle is caused by consumption of Brachiaria sp. This form of chronic disease is the leading cause of condemnation of livers in the studied slaughterhouse. "In practice the knowledge of the etiology of the cause of condemnation of livers at slaughter houses helps to correctly classify the injury as well as to better target the condemned livers", says the researcher.
To read the article, access it
FACCIN, T.C., et al. Chronic liver disease in cattle associated with ingestion of Brachiaria spp. Cienc. Rural. 2016, v. 46, nº 11, pp. 2036-2042. [viewed 11th November 2016]. ISSN: 1678-4596. DOI: 10.1590/0103-8478cr20160297. Available from: http://ref.scielo.org/8wtjxg
External link
Ciência Rural – CR: <http://www.scielo.br/cr>
Como citar este post [ISO 690/2010]:
LEMOS, R. Study points to new chronic form of liver disease associated with ingestion of Brachiaria grasses [online]. SciELO in Perspective | Press Releases, 2016 [viewed ]. Available from: https://pressreleases.scielo.org/en/2016/12/13/study-points-to-new-chronic-form-of-liver-disease-associated-with-ingestion-of-brachiaria-grasses/