Maria Luiza De Grandi, journalist of Ciência Rural, Santa Maria, Rio Grande do Sul, Brazil.
Giovani Luis Feltes, Zootechnician, Departamento de Zootecnia, Universidade Federal de Santa Maria (UFSM), Santa Maria, RS, Brazil.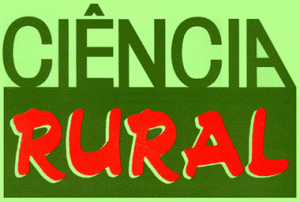 The tick is one of the main cattle parasites and causes billions of reais in damages every year to national livestock. Researchers from Universidade Federal de Santa Maria (UFSM) in partnership with GenSys Consultores Associados developed a survey to assess the effects of seasons and geographic latitude on tick counts and fur in cattle. The study Genetic and environmental factors that affect tick infestation in Nelore x Angus crossbreed cattle is the result of the conclusion work of the zootechnics course at the Universidade Federal de Santa Maria. The results, published in the journal Ciência Rural (vol. 51, no. 9), showed that latitude interferes with tick counts. At higher latitudes, that is, farms located further south of the country tend to have less tick infestation. As well as the season of the year, where the lowest infestation occurs in winter and highest in spring.
To arrive at the results, the researchers used records of animals naturally exposed to ticks on farms in several states in Brazil and Paraguay. To verify the effects of the seasons of the year and latitude on tick counts, the scientists used Analysis of Variance (ANOVA). Tick counts can also be associated with characteristics of the animal's coat (VERÍSSIMO et al., 2019), and coat is related to thermoregulation and adaptation to the environment (REIMANN et al., 2018). Genetic evaluation was conducted via a Bayesian approach using an animal model for tick counts and fur using different fixed effects to identify the appropriate model for estimating genetic parameters and for use in future genetic evaluations.
The researchers concluded that spring was the season with the highest average, followed by summer and autumn. Winter had the lowest mean values. Regarding latitude, -11° had the highest average value followed by -18° latitude. According to scientist Giovani Luis Feltes, it is better to start preventive control of ticks in the first months of spring, because this is the period of greatest infestation. "The tick infestation is higher on farms with latitudes of -11 and -18, which are in municipalities in the Brazilian Midwest, so producers in this region should be more careful with infestations. And in the practice of genetic evaluations, the companies, or associations responsible must consider the racial composition within the groups of contemporaries for genetic evaluation.", adds the researcher.
By quantifying the effect of latitude on tick counts, the research brings some innovation compared to others conducted on the same topic. "Other novelties in this article are the more robust description of the variation in tick counts throughout the seasons and also the suggestion of a model for genetic evaluation of tick and fur counts", concludes Giovani Luis Feltes.
Read more
REIMANN, F. A. et al. Genetic parameters and accuracy of traditional and genomic breeding values for eye pigmentation, hair coat and breed standard in Hereford and Braford cattle. Livestock Science [online]. 2018, vol. 213, pp. 44–50 [viewed 25 May 2022]. https://doi.org/10.1016/j.livsci.2018.04.007. Available from: https://www.sciencedirect.com/science/article/abs/pii/S1871141318301033
VERÍSSIMO, C. J. et al. Cattle herd shearing can help to control Rhipicephalus microplus ticks. Experimental and Applied Acarology [online]. 2019, vol. 79, no. 1, pp. 99–106 [viewed 25 May 2022]. https://doi.org/10.1007/s10493-019-00413-0. Available from: https://link.springer.com/article/10.1007/s10493-019-00413-0
To read the article, access
FELTES, G.L., et al. Fatores genéticos e ambientais que afetam a infestação de carrapatos em bovinos cruzados Nelore x Angus. Ciência Rural [online]. 2021, vol. 51, no. 9, e20200677 [viewed 25 May 2022]. https://doi.org/10.1590/0103-8478cr20200677. Available from: https://www.scielo.br/j/cr/a/CC6Z3MyDn8Mt5gzCJ9LxbSP/abstract/?lang=en
Link(s)
Giovani Luis Feltes – Redes Sociais: Facebook | Instagram
Ciência Rural – Redes Sociais: Twitter | Instagram | Facebook
Ciência Rural: http://coral.ufsm.br/ccr/cienciarural/
Ciência Rural – CR: https://www.scielo.br/j/cr/
Como citar este post [ISO 690/2010]:
GRANDI, M.L. and FELTES, G.L. Latitude and seasons influence the tick count in cattle [online]. SciELO in Perspective | Press Releases, 2022 [viewed ]. Available from: https://pressreleases.scielo.org/en/2022/05/26/latitude-and-seasons-influence-the-tick-count-in-cattle/