By Bruno Ribeiro Rocha, mestrando no Laboratório de Bacteriologia Veterinária, Departamento de Microbiologia e Parasitologia, Universidade Federal Fluminense (UFF), Niterói, RJ, Brazil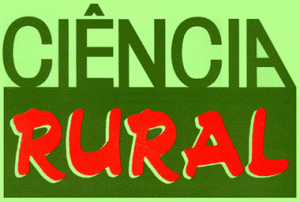 Research entitled "Molecular demonstration of intermittent shedding of Leptospira in cattle and sheep and its implications on control", published in Ciência Rural (Vol. 47, No. 8), had as objective was to analyze the occurrence of leptospiral shedding by PCR in experimentally and naturally infected animals. With references of the studies of Mughini-Gras, et al. (2014), Hamon, et al. (2014) and Inada, et al. (1916), the researchers conducted two experiments: one with 60 naturally infected cows from an endemic herd and one second from three experimentally infected ewes, each with a different strain of Leptospira (Copenhageni L1-130, Canicola LO-4 and Pomona Fromm). In the first experiment, 26 cows presented the pattern of typically intermittent leptospiral shedding, representing 43.3% of the total animals. The three ewes from the second experiment had intermittent elimination of the bacterium in the urine, regardless of the inoculated strain.
According to the researcher Bruno Rocha, the research demonstrated the efficacy of PCR in detecting the intermittent leptospiral shedding, regardless of the infecting strain. In practice, the research results show that animals cannot be reliably considered infection free since infected animals may not be detected due to the period of intermittency. "Another point highlighted by the research is the need to perform a serial analysis of urine samples for a more reliable detection of infected animals and thus define a program to control leptospirosis," says the researcher.
Other studies in the area were performed to evaluate the intermittence of leptospiral shedding. However, this is the first study that uses the PCR technique as a tool to detect the intermittent leptospiral shedding in the urine of infected animals, according to Bruno Rocha. The other studies used the technique of bacteriological culture, which, in addition to being more expensive, was more time consuming and less sensitive.
References
HAMOND, C., et al. Urinary PCR as an increasingly useful tool for an accurate diagnosis of leptospirosis in livestock. Veterinary Research Communications. 2014, vol. 38, pp. 81-85.
INADA, R., et al. The etiology, mode of infection, and specific therapy of Weil's Disease (Spirochaetosis Icterohaemorrhagica). Journal of Experimental Medicine. 2016, vol. 23, pp. 377-402.
MUGHINI-GRAS, L., et al. Application of an integrated outbreak management plan for the control of leptospirosis in dairy cattle herds. Epidemiology and Infection. 2014, vol. 142, pp. 1172-1181.
To read the article, access it:
ROCHA, B. R., et al. Molecular demonstration of intermittent shedding of Leptospira in cattle and sheep and its implications on control. Cienc. Rural [online]. 2017, v. 47, no. 8, e20170088 [viewed 03 Audust 2017]. DOI: 10.1590/0103-8478cr20170088. Available from: http://ref.scielo.org/xgtj6m
Link externo
Ciência Rural – CR: <http://www.scielo.br/cr>
Como citar este post [ISO 690/2010]:
ROCHA, B. R. Research tests frequency of elimination of leptospires in urine in cows and sheep [online]. SciELO in Perspective | Press Releases, 2017 [viewed ]. Available from: https://pressreleases.scielo.org/en/2017/09/04/research-tests-frequency-of-elimination-of-leptospires-in-urine-in-cows-and-sheep/