By Dayana Fram and Raimunda Xavier Alecrim, Reseachers, Universidade Federal de São Paulo, SP, Brazil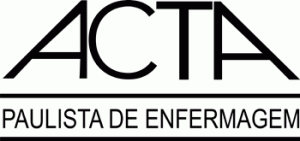 Between May and October 2017 researchers at Federal University of São Paulo conducted a prospective cohort study in an adult intensive care unit at a Teaching Hospital in the city of Sao Paulo, Brazil. This study results was published at Acta Paulista de Enfermagem (vol. 32, no. 1) as a research article entitled "Good practices in the prevention of ventilator-associated pneumonia". The study evaluated the health professionals' adherence to standardized prevention measures for ventilator-associated pneumonia. Results showed that adherence was 21.7%, which is much lower than values recommended in published literature.
A total of 92 patients were included in the study. Among the evaluated preventive measures, daily assessment of sedation and adequate protocol for maintenance of ventilation circuits were the measures with the greatest adherence by health professionals, whereas the maintenance of orotracheal cuff balloon pressure between 10 and 30 mmH2O was the measure with poorest adherence.
During the study, 7.36% of patients had mechanical ventilation-associated pneumonia. We highlighted that, although prevention measures are applied alone, they can bring positive results when they are applied in combination, and this latter approach may lead to the best results.
The use of mechanical ventilation is essential to allow recovery, however, this approach also brings risks, and the higher risk is mechanical ventilator-associated pneumonia. Patients who had this kind of pneumonia stay longer in the Intensive Care Unit and they are at higher risk of mortality. For this reason, the adoption of preventive measures for pneumonia is paramount by professionals working in intensive care units (BRASIL, 2017; MELSEN, et al., 2013).
The greater the adherence to good practice measures, the lower the risk of ventilator-associated pneumonia. All efforts must be made to guarantee that health professionals should have conditions to adopt interventions and measures needed to prevent the occurrence of mechanical ventilation associated pneumonia, which is the most frequent healthcare-associated infection in Brazil Intensive Care Units.
References
AGÊNCIA NACIONAL DE VIGILÂNCIA SANITÁRIA. Medidas de prevenção de infecção relacionada à assistência à saúde. Brasília: Anvisa, 2017 [viewed 31 May 2019]. Available from: https://www20.anvisa.gov.br/segurancadopaciente/index.php/publicacoes/item/criterios-diagnosticos-das-infeccoes-relacionadas-a-assistencia-a-saude
MELSEN, W.G., et al. Attributable mortality of ventilator-associated pneumonia: a meta-analysis of individual patient data from randomized prevention studies. Lancet Infect Dis [online]. 2013, vol. 8, pp. 665-671, ISSN: 1473-3099 [viewed 31 May 2019]. DOI: 10.1016/S1473-3099(13)70081-1. Available from: https://www.ncbi.nlm.nih.gov/pubmed/23622939
To read the article, visit:
ALECRIM, R.X., et al. Good practices in the prevention of ventilator-associated pneumonia. Acta paul. Enferm. [online]. 2019, vol. 32, no. 1, pp. 11-17, ISSN: 0103-2100 [viewed 31 May 2019]. DOI: 10.1590/1982-0194201900003. Available from: http://ref.scielo.org/xc25cr
External link
Acta Paulista de Enfermagem – APE: <http://www.scielo.br/ape>
Como citar este post [ISO 690/2010]:
FRAM, D. and ALECRIM, R.X. Ventilator-associated pneumonia: how to prevent? [online]. SciELO in Perspective | Press Releases, 2019 [viewed ]. Available from: https://pressreleases.scielo.org/en/2019/05/31/ventilator-associated-pneumonia-how-to-prevent/