By Débora Cristina Paulela, Nurse, Master's degree in nursing, School of Medicine of Botucatu, UNESP, São Paulo, SP, Brazil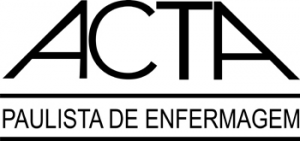 An article entitled "Effectiveness of bag bath on microbial load: clinical trial," published in Acta Paulista de Enfermagem (Vol. 31, No. 1),  estimated the effectiveness of bag baths on the microbial load of the skin of inpatients to be 90%, whereas in traditional bed baths it was 20%, due to colonization in 80% of the participants; two by methicillin-resistant Staphylococcus aureus (MRSA), which are multidrug-resistant bacteria found in hospital environments and difficult to treat because of their antimicrobial resistance.
This study confirmed the benefits of bag baths for controlling the microbial load of the skin of inpatients, which is presumed to serve as a barrier against the dissemination of microorganisms in hospital environments.
On the other hand, the low effectiveness of traditional bed baths in preventing the dissemination of microorganisms indicated to nursing the need for investments in research to support a review of the procedure, in terms of its implementation and the qualitative and quantitative safety of items used in its operationalization, so that they will not act as spread components.
These principles guided American clinical nurse Susan M. Skewes, et al., after eight years of studies and improvement to the invention and its patenting as Bag Bath®, in 1994. This product was designed to do away with the use of basins, soap, water, bath gloves and towels, thereby preventing cross-contamination between anatomic sites of the human body and preserving patient skin integrity (SKEWES, 1996).
This preservation is due to the fact that bag baths eliminate the use of soap, especially those in bar form, with alkaline pH between 10 and 12 (SKEWES, 1996). These soaps change the slightly acidic pH level of the skin (between 3 and 5), partly resulting from the secretion of fatty and lactic acids through the sebaceous glands. These acids contribute to the high degree of resistance of the skin and mucous membrane to microbial invasion (TORTORA; DERRICKSON, 2017).
This study was considered innovative nationally and internationally, since a recently published systematic review indicated the scarcity of scientific evidence on the difference in quality between bag baths and traditional bed baths.
References
GROVEN, F.M.V., et al. How does washing without water perform compared to the traditional bed bath: a systematic review. BMC Geriatr. [online]. 2017, vol. 17, pp. 31, ISSN: 1471-2318 [viewed 17 May 2018]. DOI: 10.1186/s12877-017-0425-4. Available from: https://www.ncbi.nlm.nih.gov/pmc/articles/PMC5264342/
SKEWES, S.M. Skin care rituals that do more harm than good. Am J Nurs [online]. 1996, vol. 96, no. 10, pp. 33-35, ISSN: 1538-7488 [viewed 17 May 2018]. DOI: 10.2307/3465053. Available from: https://www.jstor.org/stable/3465053?seq=1
TORTORA, G.J. and DERRICKSON, B. Corpo humano: fundamentos de anatomia e fisiologia. Porto Alegre: Artmed, 2017.
To read the article, access it
PAULELA, D.C., et al. Effectiveness of bag bath on microbial load: clinical trial. Acta paul. enferm. [online]. 2018, vol. 31, no. 1, pp. 7-16, ISSN: 0103-2100 [viewed 17 May 2018]. DOI: 10.1590/1982-0194201800003. Available from: http://ref.scielo.org/43jn4s
Como citar este post [ISO 690/2010]:
PAULELA, D.C. Proven effectiveness of bag baths on the microbial load of the skin of inpatients [online]. SciELO in Perspective | Press Releases, 2018 [viewed ]. Available from: https://pressreleases.scielo.org/en/2018/06/05/proven-effectiveness-of-bag-baths-on-the-microbial-load-of-the-skin-of-inpatients/