Por Julliane Silveira, scientific journalist, São José dos Campos, SP, Brazil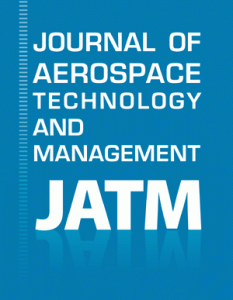 Aerospace research foresees great achievements in the coming years: missions to Mars and space conquest to Jupiter's moon Europa and trips to the space. All of them has something in common: the focus of daring projects, often unveiled by NASA and other space agencies around the world, seems to be in the financial resources, professionals and aircraft technologies.
But technological developments in space propulsion must also be considered. This research area is very important: for instance, methods and techniques used to send an aircraft or satellite into space and to change its speed during the mission can be directly linked to the safe return of astronauts to Earth after an interplanetary mission.
This is the main subject of the article "Space Propulsion: A Survey of Current and Future Technologies," published on March/2018, in the JATM (Journal of Aerospace Technology and Management). The article poses questions about the most important propulsion technologies developed by the United States, Russia, China, Japan, India and Europe in the last 50 years. The work was done by a researcher team from Departamento de Ciência e Tecnologia Aeroespacial (DCTA) in Brazil and Atlantica School of Industry and Business, in Portugal.
According to Maria Cristina Vilela Salgado, a former researcher at DCTA and the main author of the paper, studies of space propulsion are fundamental to create solutions that can define the success of a space mission. "Propulsion is one of the critical areas to be developed in space research due to its high complexity and resource requirements. In order to carry out daring missions, it is necessary to understand and develop safe propulsive systems", she says.
The study shows that space launch vehicles often use chemical reactions (with solid and liquid propellants) to launch aircrafts and humans into space. These vehicles did not present major changes in the last 50 years. And it is hard to predict any changes for the next two decades.
"One of the concerns is that space propulsion research requires a great financial resource, infrastructure and professionals of high qualification and experience," explains Salgado.
Space elevators
While space propulsion faces obstacles to overcome, space elevators arises as an alternative to access space in low orbits. "The current space vehicles are dangerous, expensive and require a high development time", Salgado explains. Today, the average cost to send an aircraft to space is US$ 20,000 per kg. The space elevator would reduce the cost to about US$ 100 per kg (SWAN, et al., 2015).
The elevator consists of a cable that connects the surface of the Earth to the orbit. Giants institutions, like Google and NASA, have plans to build space elevators in the coming decades, but it is still complex finding raw material for the venture. Carbon nanotubes would be an option to build a sturdy cable, but this technology still needs improvement.
Another way is using proven technologies and a combination of astronautic and robotic capabilities for in-space assembly and fueling of reusable systems.
Reference
SWAN, C.W., et al. The future: space elevators seem feasible. New Space [online]. 2015, vol. 3, no. 4, pp. 239-240, ISSN: 2168-0264 [viewed 19 June 2018]. DOI: 10.1089/space.2015.0027. Available from: https://www.liebertpub.com/loi/SPACE
To read the article, access it
SALGADO, M.C.V., BELDERRAIN, M.C.N. and DEVEZAS, T.C. Space Propulsion: a Survey Study About Current and Future Technologies. J. Aerosp. Technol. Manag. [online]. 2018, vol. 10, e1118, ISSN: 1984-9648 [viewed 19 June 2018]. DOI: 10.5028/jatm.v10.829. Available from: http://ref.scielo.org/wkzzmv
External link
Journal of Aerospace Technology and Management – JATM: <http://www.scielo.br/jatm>
Como citar este post [ISO 690/2010]:
SILVEIRA, J. Space propulsion: study evaluates crucial technologies to the future of interplanetary missions [online]. SciELO in Perspective | Press Releases, 2018 [viewed ]. Available from: https://pressreleases.scielo.org/en/2018/06/19/space-propulsion-study-evaluates-crucial-technologies-to-the-future-of-interplanetary-missions/