By Eduardo Eustaquio S. Figueiredo, Professor, Universidade Federal de Mato Grosso, Cuiabá, MT, Brazil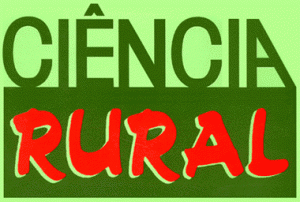 The researchers submitted a total of 60 beef samples to coliform counts at 35ºC and at 45ºC and search for Escherichia coli and Salmonella spp. As references, the researchers used the National Regulation on Sanitary Standards (ANVISA) (BRAZIL, 2001), and the studies on beef coliforms of Jones, et al. (2014) and detection of Enteric Salmonella of Guo, et al. (2000).
The average bacterial counts of the coliform group were in compliance with current national and international legislation. There was also a low occurrence of E. coli identified in five samples (8.3%) and Salmonella spp in three samples (5%). These results indicate that there is a low risk of foodborne infection transmitted by this product.
According to the researcher Eduardo Figueiredo, the results of the study can add a lot to the Brazilian beef production sector, making it revise its manufacturing practices or directing government inspection actions. The state of Mato Grosso stands out as the largest beef producer in Brazil, the world's largest exporter of beef. "The maintenance of this market is fundamental for the Brazilian economy, especially after the last events related to the 'weak meat' operation," says the researcher. "The guarantee of this competitiveness is only possible when the product meets the quality requirements of the consumers, which was, to a certain extent, proven by our study."
The research intitled "Hygienic sanitary conditions of vacuum packed beef produced by slaughterhouses qualified for export in the Mato Grosso state, Brazil, published in Ciência Rural (vol. 48, No. 4) innovates by evaluating the microbiological quality of freshly produced vacuum-packed beef, generating information on the hygienic and sanitary conditions of industrial processing. In addition, it focused on vacuum packed meat, considered an important form of commercialization of beef that, according to Eduardo, has been little investigated by research in the field.
References
BRASIL. Agência Nacional de Vigilância Sanitária (ANVISA). Regulamento técnico sobre padrões microbiológicos para alimentos. 2001 [viewed 12 July 2018]. Available from: http://portal.anvisa.gov.br/documents/33880/2568070/RDC_12_2001.pdf/15ffddf6-3767-4527-bfac-740a0400829b
GUO, X., et al. PCR detection of Salmonella enterica serotype Montevideo in and on raw tomatoes using primers derived from hila. Applied and Environmental Microbiology [online]. 2000, vol. 66, no. 12, pp. 5248-5252, eISSN: 1098-5336 [viewed 12 July 2018]. DOI: 10.1128/AEM.66.12.5248-5252.2000. Available from: http://aem.asm.org/content/66/12/5248.full
JONES, T.H., et al. Numbers of coliforms, Escherichia coli, F-RNA phage, rotavirus, bovine enteric calicivirus and presence of non-O157 STEC on commercial vacuum packaged beef. Food Microbiol [online]. 2014, vol. 42, pp. 225-231, ISSN: 0740-0020 [viewed 12 July 2018]. DOI: 10.1016/j.fm.2014.04.001. Available from: https://www.ncbi.nlm.nih.gov/pubmed/24929741
To read the article, access it
MACHADO, M.A.M., et al. Hygienic sanitary conditions of vacuum packed beef produced by slaughterhouses qualified for export in the Mato Grosso state, Brazil. Cienc. Rural [online]. 2018, vol. 48, no. 4, e20170526, ISSN: 0103-8478 [viewed 12 July 2018]. DOI: 10.1590/0103-8478cr20170526. Available from: http://ref.scielo.org/kkp2ym
External link
Ciência Rural – CR: <http://www.scielo.br/cr>
Como citar este post [ISO 690/2010]:
FIGUEIREDO, E.E. Research evaluates the microbiological quality of vacuum packed beef from Mato Grosso state in Brazil [online]. SciELO in Perspective | Press Releases, 2018 [viewed ]. Available from: https://pressreleases.scielo.org/en/2018/07/12/research-evaluates-the-microbiological-quality-of-vacuum-packed-beef-from-mato-grosso-state-in-brazil/