By Rosangela Ziech, PhD student of the Veterinary Medicine Graduate Program, Universidade Federal de Santa Maria, Santa Maria, RS, Brazil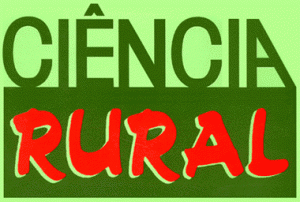 The literature review brings together the latest findings and topics on the disease, epidemiology, clinical and pathological manifestation, etiology, virulence factors (cellular and soluble antigens), pathogenesis, diagnosis, prevention, control and identification of areas for future research development. It updates older reviews on symptomatic carbuncle in cattle, such as those of Daly, et al. (2009) and Useh Nok and Esievo (2006).
Blackleg is a disease of worldwide distribution, which generates extensive economic losses for livestock. It is one of the oldest known diseases affecting cattle. Still, there are important gaps in the understanding of this disease, as points out the doctoral student at the Graduate Program in Veternary Medicine at UFSM Rosangela Ziech. "The articles on Clostridium chauvoei are relatively scarce and there was no concise update bringing together the latest findings on this subject," she comments. This review brings updated data about the disease, especially in relation to the results regarding the sequencing of the complete genome of this microorganism (FREY; FALQUET, 2015; RYCHENER, et al., 2017). Unlike Clostridium in which immunity against toxins has always been considered the predominant form of protection, Clostridium chauvoei has long been considered to be exclusively anti-bacterial, only in the last few years that studies on toxins have been developed. This review also discusses the importance of toxins in clinical manifestation and induction of protective immunity, especially neuraminidase (VILEI, et al., 2011) and Clostridium chauvoei toxin A (FREY, et al., 2012). In this way the article "Blackleg in cattle: current understanding and future research needs" published in the journal Ciência Rural (vol. 48, no. 5) contributes to the understanding of blackleg and provides a basis for preventive measures and future research demands.
References
DALY, R.F., et al. Blackleg (Clostridium chauvoei infection) in beef calves: a review and presentation of two cases with uncommon pathologic presentations. Bovine Practitioner. 2009, vol. 43, pp. 153-158, ISSN: 0524-1685 [viewed 31 July 2018]. Available from: https://www.researchgate.net/publication/245090728_Blackleg_Clostridium_chauvoei_Infection_in_
Beef_Calves_A_Review_and_Presentation_of_Two_Cases_with_Uncommon_
Pathologic_Presentations
FREY, J., et al. Cytotoxin CctA, a major virulence factor of Clostridium chauvoei conferring protective immunity against myonecrosis. Vaccine [online]. 2012, vol. 30, no. 37, pp. 5500-5505, ISSN: 0264-410X [viewed 31 July 2018]. DOI: 10.1016/j.vaccine.2012.06.050. Available from: https://www.ncbi.nlm.nih.gov/pubmed/22749595
FREY, J. and FALQUET, L. Patho-genetics of Clostridium chauvoei. Research in Microbiology [online]. 2015, vol. 166, no. 4, pp. 384-392, ISSN: 0923-2508 [viewed 31 July 2018]. DOI: 10.1016/j.resmic.2014.10.013. Available from: https://www.ncbi.nlm.nih.gov/pubmed/25445013
RYCHENER, L., et al. Clostridium chauvoei, an evolutionary dead-end pathogen. Frontiers in Microbiology [online]. 2017, vol. 8, pp. 1-13, eISSN: 1664-302X [viewed 31 July 2018]. DOI: 10.3389/fmicb.2017.01054. Available from: https://www.ncbi.nlm.nih.gov/pubmed/28649238
USEH, N.M., NOK, A.J. and ESIEVO, K.A.N. Blackleg in ruminants. CAB Reviews: Perspectives in Agriculture, Veterinary Science, Nutrition and Natural Resources [online]. 2006, vol. 1, no. 40, pp. 1-8, ISSN: 1749-8848. [viewed 31 July 2018]. DOI: 10.1079/PAVSNNR20061040. Available from: https://www.researchgate.net/publication/248908646_Blackleg_in_ruminants
VILEI, E. M., et al. Genetic and functional characterization of the NanA sialidase from Clostridium chauvoei. Veterinary Research [online]. 2011, vol. 42, no. 1, pp. 2-9, ISSN: 1297-9716 [viewed 31 July 2018]. DOI: 10.1186/1297-9716-42-2. Available from: https://www.ncbi.nlm.nih.gov/pmc/articles/PMC3031224/
To read the article, access it
ZIECH, R.E., et al. Blackleg in cattle: current understanding and future research needs. Cienc. Rural [online] 2018, vol. 48, no. 5, e20170939, ISSN: 0103-8478 [viewed 31 July 2018]. DOI: 10.1590/0103-8478cr20170939. Available from: http://ref.scielo.org/jq9qh6
External link
Ciência Rural – CR: <http://www.scielo.br/cr>
Como citar este post [ISO 690/2010]:
ZIECH, R. Review brings together key topics on blackleg in cattle [online]. SciELO in Perspective | Press Releases, 2018 [viewed ]. Available from: https://pressreleases.scielo.org/en/2018/07/31/review-brings-together-key-topics-on-blackleg-in-cattle/