By Carlos Grosso, Associate Professor, Universidade Tecnológica Federal do Paraná, Postgraduate in Tecnologia de Alimentos Londrina (PPGTAL), Londrina, PR, Brazil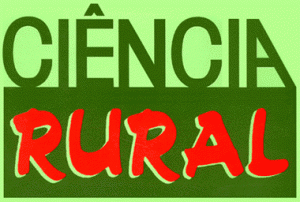 The article "Production and characterization of alginate microparticles obtained by ionic gelation and electrostatic adsorption of concentrated soy protein", published in Ciência Rural (vol. 48, no.12), varied the calcium content used in ionic gelation of alginate microparticles (AG) and the pH used for electrostatic coating with a protein layer. To achieve this result, the researchers they produced alginate microparticles by testing them under three different levels of calcium (0.8, 1.6 and 2.4% m / m) and two types of pH (3.5 and 7.0). The researchers characterized the microparticles for morphology, medium size, distribution and protein content adsorbed in the studied situations. PH was the most important factor in protein adsorption, with much higher adsorption at pH 3.5 compared to pH 7.
For the researcher Carlos Grosso, in practice, the study provides guidelines to produce more efficient protective materials to encapsulate probiotic microorganisms, essential fatty acids such as omega 3, among others. The innovation is in using proteins from plant sources and an improved microscopic observation method.
Several studies have been devoted to studying the encapsulation of probiotic microorganisms worldwide. Recently, Zangh, et al. (2016) studied the effects of pH on protein stability and retention in the microencapsulation process, Krasaekoopt, et al. (2003) evaluated probiotic encapsulation techniques of yoghurt and Doherty, et al. (2012) devoted himself to the study of the effect of the use of whey protein use on the survival of probiotic microorganisms encapsulated and added to fruit juices during storage. This study shows the pH efficiency in this process.
References
DOHERTY, S.B., et al. Application of whey protein micro-bead coatings for enhanced strength and probiotic protection during fruit juice storage and gastric incubation. J Microencapsul [online]. 2012, vol. 29, no. 8, pp. 713-728, [viewed 22 January 2019]. DOI: 10.3109/02652048.2011. 638994. Available from: https://www.ncbi.nlm.nih.gov/pubmed/22970750
KRASAEKOOPT, W., BHANDARI, B. and DEETH, H. Evaluation of encapsulation techniques of probiotics for yoghurt. International Dairy Journal [online]. 2003, vol. 13, no. 1, pp. 3-13 [viewed 22 January 2019]. DOI: 10.1016/S0958-6946(02)00155-3. Available from: https://www.sciencedirect.com/science/article/abs/pii/S0958694602001553
ZHANG, Z., et al. Protein encapsulation in alginate hydrogel beads: Effect of pH on microgel stability, protein retention and protein release. Food Hydrocolloids [online]. 2016, vol. 58, pp. 308-315, [viewed 22 January 2019]. DOI: 10.1016/j.foodhyd.2016.03.015. Available from: https://www.sciencedirect.com/science/article/pii/S0268005X16300935
To read the article, access it
SILVERIO, G.B., et al. Production and characterization of alginate microparticles obtained by ionic gelation and electrostatic adsorption of concentrated soy protein. Cienc. Rural [online]. 2018, vol. 48, no. 12, e20180637, ISSN: 0103-8478 [viewed 22 January 2019]. DOI: 10.1590/0103-8478cr20180637. Available from: http://ref.scielo.org/sbxkqn
Como citar este post [ISO 690/2010]:
GROSSO, C. Electrostatic interaction determines protein coating of alginate microparticles by ionic gelation [online]. SciELO in Perspective | Press Releases, 2019 [viewed ]. Available from: https://pressreleases.scielo.org/en/2019/01/21/electrostatic-interaction-determines-protein-coating-of-alginate-microparticles-by-ionic-gelation/