By Virgínia Martins da Matta, Embrapa Agroindústria de Alimentos, Rio de Janeiro, RJ, Brazil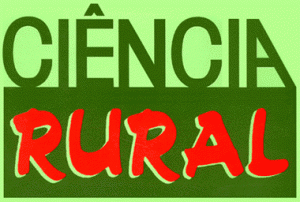 The umbu fruit contains nutrients and compounds with bioactive potential not only in their edible part, but also in their peel and seed. Researchers from Embrapa in partnership with the Federal University of Rio de Janeiro (UFRJ) of Brazil discovered these results after analyzing the nutritional composition of the fruit. The article, titled "Nutrients and bioactive compounds of pulp, peel and seed from umbu fruit", authored by Leilson Ribeiro, Eliseth Viana, Ronoel Godoy, Sidinea Freitas, Suely Freitas and Virgínia Matta, is published in the journal Ciência Rural (vol. 49, no. 4).
The researchers evaluated the nutritional composition and bioactive compounds of samples of seed, pulp, peel and commercial pulp of the fruit, determining the centesimal and mineral composition, total phenolic compounds and antioxidant capacity. The data show the high antioxidant capacity of the seed and the pulp and a high content of phenolic compounds, found in the peel of the fruit. In addition, the umbu seed had higher fiber and mineral contents such as iron.
For the researcher Virgínia Martins da Matta, the knowledge of the composition of by-products can add value to the umbu and strengthen the productive chains of the fruit, related to family farmers. "Coproducts can be used as raw material to obtain different products and ingredients. From the peel, for example, we can get extracts rich in phenolic compounds or carotenoids, and the seed, a flour rich in minerals", exemplifies the researcher.
This is the first study that presents the complete composition of the three fractions of the umbu fruit, according to Leilson de Oliveira Ribeiro, author of the paper. As well as other researches on Brazilian fruits carried out by Godoy, et al. (2013), Inada, et al. (2015) and Omena, et al. (2012), the concern of this study is also to add value to agroindustrial co-products to reduce residues and increase the sustainability of their production processes
References
GODOY, R.L.O., et al. Identificação e quantificação de flavonoides na polpa de umbu por cromatografia líquida de alta eficiência. Comunicado Técnico. 2013, no. 196, pp. 1-5. Available from: https://www.infoteca.cnptia.embrapa.br/infoteca/bitstream/doc/973436/1/2013CTE0196.pdf
INADA, K.O.P., et al. Screening of the chemical composition and occurring antioxidants in jabuticaba (Myrciaria jaboticaba) and jussara (Euterpe edulis) fruits and their fractions. Journal of Functional Foods [online]. 2015, vol. 17, pp. 422-433, ISSN: 1756-4646 [viewed 14 May 2019]. DOI: 10.1016/j.jff.2015.06.002. Available from: https://www.sciencedirect.com/science/article/pii/S1756464615002868
OMENA, C.M.B., et al. Antioxidant, anti-acetylcholinesterase and cytotoxic activities of ethanol extracts of peel, pulp and seeds of exotic Brazilian fruits. Antioxidant, anti-acetylcholinesterase and cytotoxic activities in fruits. Food Research International [online]. 2012, vol. 49, pp. 334–344, ISSN: 0963-9969 [viewed 14 May 2019]. DOI: 10.1016/j.foodres.2012.07.010. Available from: https://www.sciencedirect.com/science/article/pii/S0963996912002530
To read the article, access it
RIBEIRO, L.O., et al. Nutrients and bioactive compounds of pulp, peel and seed from umbu fruit. Cienc. Rural [online]. 2019, vol. 49, no. 4, e20180806, ISSN: 0103-8478 [viewed 13 May 2019]. DOI: 10.1590/0103-8478cr20180806. Available from: http://ref.scielo.org/x8pvsk
External link
Ciência Rural – CR: <http://www.scielo.br/cr>
Como citar este post [ISO 690/2010]:
MATTA, V.M. Seed and peel of umbu fruit have nutrients and compounds with bioactive potential [online]. SciELO in Perspective | Press Releases, 2019 [viewed ]. Available from: https://pressreleases.scielo.org/en/2019/05/14/seed-and-peel-of-umbu-fruit-have-nutrients-and-compounds-with-bioactive-potential/