By Rosa Moraes, Scientific Journalist, Linceu Editorial, São José dos Campos, SP, Brazil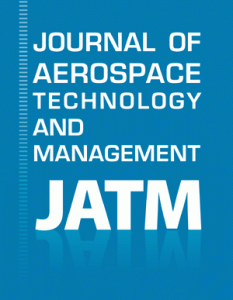 A multidisciplinary team of researchers conducted a study to evaluate customers satisfaction on airline passengers when facing flight delay situations.
The results were published in the paper "The Impact of Delays on Customers' Satisfaction: an Empirical Analysis of the British Airways On-Time Performance at Heathrow Airport" published in Vol. 11 of Journal of Aerospace Technology and Management.
From February 1st to March 20th of 2016, the on-time performance of British Airways at the London Heathrow (LHR) airport was an object of empirical analysis, aimed to the impacts of flight delays on passengers, specially how it affects their decision on choosing that airline again in a future trip.
Punctuality is the key issue in customers satisfaction when it comes to airline services. Its a factor of critical importance for business and transfer passengers. According to the results shown on paper, the company examined is being able to meet or exceed customer's expectations – even when they expect the flight to be a little delayed, anyway. Data gathered on the research considers also other factors such as time and consistency of inflight service and the attitude and appearance of the staff that can influence the customer's experience.
In order to collect information about British Airways delays/disruption management dynamics, the researchers visited the Network Operations Department at British Airways Headquarters. There, four senior experts were interviewed about the procedures, from the moment the company is aware of the delay, following the time and means how this information reaches the customer, to the final outcome, along with its costs in different scenarios.
To understand the point of view of the passengers, a questionnaire was distributed online, via a frequent flyer website and social media. Two sets of questions brought demographic data about the participants, and also on their personal experiences with flight delays when using British Airways services. It is important to notice that passengers weren't approached by the same time they were actually experiencing a delay situation, for it could bias the information provided. Wensveen (2015) defines a delay as a "lack of timely movement that results in monetary loss to the shipper", but the practical meaning of a delay to each customer is very subjective.
Reference
WENSVEEN, J. Air transportation a management perspective. Farnham: Ashgate, 2015.
To read the article, access it
EFTHYMIOU, M., et al. The Impact of Delays on Customers' Satisfaction: an Empirical Analysis of the British Airways On-Time Performance at Heathrow Airport. J. Aerosp. Technol. Manag. [online]. 2019, vol. 11, e0219, ISSN: 2175-9146 [viewed 3 May 2019]. DOI: 10.5028/jatm.v11.977. Available from: http://ref.scielo.org/qswrw2
External link
Journal of Aerospace Technology and Management – JATM: <http://www.scielo.br/jatm>
Como citar este post [ISO 690/2010]:
MORAES, R. The impact of delays in customers satisfaction: Study brings light to one of the most competitive points of commercial aviation [online]. SciELO in Perspective | Press Releases, 2019 [viewed ]. Available from: https://pressreleases.scielo.org/en/2019/05/03/the-impact-of-delays-in-customers-satisfaction-study-brings-light-to-one-of-the-most-competitive-points-of-commercial-aviation/