By Maria Luiza De Grandi, journalist of Ciência Rural journal, and Gizele Ingrid Gadotti, Associate Professor, Universidade Federal de Pelotas, Engineering Center, Pelotas, RS, Brazil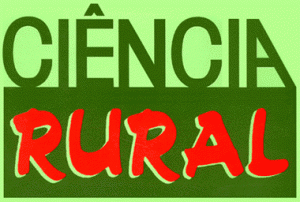 The seed vigor of the plants can be determined by observing the biophysical characteristics of the plant in question, such as the determination of the aerial part and length of seedling roots, according to the methodology described by Nakagawa (1999). To increase the accuracy of results based on plant biophysical standards, researchers from the Universidade Federal de Pelotas (UFPel) have verified the feasibility of digital image processing in rice seedling measurement and its potential use as seed vigor test. The article "Determination of rice seed vigor through seedling image processing" was published in Ciência Rural journal (Vol. 49, No. 8).
The experiment was carried out at the Seed Analysis Laboratory, located in Capão do Leão, in Rio Grande do Sul, Brazil, using seeds from eight rice cultivars (Irga 424, Puitá Inta CL, BRS Esmeralda, SCS 116, Guri Inta CL, BRS Pampa, BRSGO Serra Dourada and Olimar). To determine the shoot and root measurements of rice seedlings in order to classify seeds into vigor levels, an image processing tool (IPF) was used. The results obtained with the IPF were correlated with other Pearson correlation quality tests.
According to researcher Gizele Ingrid Gadotti, root and shoot length measurement can be performed by image processing easily. "Image processing is something of computer science that is being brought into the agrarian sciences with very significant results. In the area of seeds, specifically in the area of seed analysis, there are few studies. Existing software is required licenses and this work has its routine open", explains the researcher. The research helps seed labs and researchers using the method in question improve time and obtain more reliable results through image processing.
Reference
NAKAGAWA, J. Testes de vigor baseados no desempenho das plântulas. In: KRZYZANOWSKI, F.C., VIEIRA, R.D. and FRANÇA-NETO, J.B. (ed.) Vigor de sementes: conceitos e testes. Londrina: ABRATES, 1999.
To read the article, access it
BRUNES, A.P., et al. Rice seeds vigor through image processing of seedlings. Cienc. Rural [online]. 2019, vol. 49, no. 8, e20180107, ISSN: 0103-8478 [viewed 16 October 2019]. DOI: 10.1590/0103-8478cr20180107. Available from: http://ref.scielo.org/bnpkd8
External links
Ciência Rural – CR: <http://www.scielo.br/cr>
Como citar este post [ISO 690/2010]:
DE GRANDI, M.L. and GADOTTI, G.I. Can image processing assist in determining seed vigor? [online]. SciELO in Perspective | Press Releases, 2019 [viewed ]. Available from: https://pressreleases.scielo.org/en/2019/10/16/can-image-processing-assist-in-determining-seed-vigor/