By Vanizia Barboza da Silva Maciel, Professor, Universidade Federal do Acre, Cruzeiro do Sul, AC, Brazil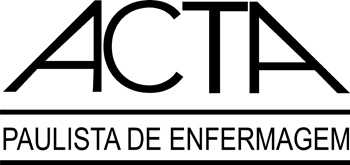 In a study published in Acta Paulista de Enfermagem in Volume 29, Number 4, 2016 entitled "Breastfeeding in indigenous children from two cities in the West Brazilian Amazon" researchers from the Federal University of Acre and Federal University of São Paulo have identified gaps in the knowledge about breastfeeding among indigenous people. In addition, breastfeeding prevalences are below those recommended by the World Health Organization (WHO). These results are important because they provide concrete data for the development of public policies of maternal and child health to end the inequalities observed when this study was conducted in the indigenous communities of the Brazilian western Amazon. In general, the indigenous population suffer with the social inequalities imposed since the colonization period of Brazil. The authors emphasize that breastfeeding practice should be stimulated and improved in these ethnicities through the insertion of the leaders and families in the sociocultural context so that the guidelines of the WHO and Brazilian Ministry of Health are fulfilled. Consequently, the current situation of frequent diarrhea, respiratory problems, malnutrition, infection, and infant mortality should be improved.
This is a cross-sectional study, with interviews conducted directly in their villages among mothers of indigenous children under two years of age, with a long and exhaustive journey of ethical approval, since indigenous people are considered a special population by international scientific organizations.  In the results, the averages for the maternal (11.4 months) and exclusive maternal (5.1 months) breastfeeding ages are highlighted. In children younger than six months, exclusive breastfeeding was present in only 35% of them.
This publication appears in a context in which indigenous people in Brazil imply a greater probability of being exposed to a rapid process of nutritional transition, not completing their first year of life, suffer from malnutrition and anemia during the growth period, and live with a high load of infectious and parasitic diseases. Although the health disadvantages in this population require changes, investments in research and public policies in the Brazilian western Amazon are scarce.
To read the article, access it
MACIEL, V.B.S., et al. Breastfeeding in indigenous children from two cities in the West Brazilian Amazon. Acta paul. enferm. 2016,  vol. 29, n. 4, pp. 469-475. [viewed 11th January 2017]. ISSN: 1982-0194. DOI: 10.1590/1982-0194201600064. Available from: http://ref.scielo.org/wvgbdc
External link
Acta Paulista Enfermagem – APE: <http://www.scielo.br/ape>
Como citar este post [ISO 690/2010]:
MACIEL, V.B.S. How is breastfeeding of indigenous children? [online]. SciELO in Perspective | Press Releases, 2017 [viewed ]. Available from: https://pressreleases.scielo.org/en/2017/01/11/how-is-breastfeeding-of-indigenous-children/