By Hugo Fernandes, Professor adjunto, Escola Paulista de Enfermagem, Universidade Federal de São Paulo, São Paulo, SP, Brazil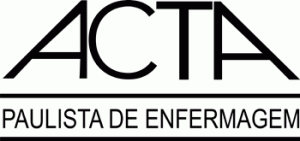 Gaps were observed regarding association of violence with vulnerability to HIV in young men who have sex with men. However, according to the study published in Acta Paulista de Enfermagem (Oct 2017; Vol. 30, No. 4), young homosexual and bisexual young men, who were aged in the range 13-24 years, seroconverted by the HIV, and followed at the São Paulo Hospital (UNIFESP), experienced during childhood or adolescence violence situations that in some way have caused an increase in their vulnerability preconditions.
The violence situations were reported by the respondents and distributed into the homophobia, bullying, and domestic, sexual, and institutional violence groups.
Unhealthy and aggressive environments negatively affect the health of homosexual and bisexual young men, and other men who have sex with men. Such environments cause isolation and silence around sexuality, putting these young men at risk of HIV infection (JEFFRIES, et al., 2017). High prevalence of family, sexual, and institutional violence implies changes in the meaning of interpersonal powers, socialization, self-knowledge, and self-judgment (RIBEIRO, et al., 2015; LI, et al., 2017).
The young men included in this study revealed a long history of homophobia and bullying in their trajectories. They are perceived by society as different from the collective imaginary standard of masculinity. The social image of people considered inferior to other people made them suffer situations perceived as even more violent, especially sexual abuse, family assaults, and institutional violence, which was practiced in school and in the name of religion. In this context, these young men tried to seek support and understanding after HIV infection was discovered, but a weak response was found, sometimes provided by professionals such as nurses and psychologists.
As a way of coping with these violence situations, young people intensely gave themselves to sexual and affective relationships, in which passion, eroticism, and affection were taken as a lifeline. All young people were seroconverted to HIV after they abandoned the use of protected sex in stable relationships.
The research team intend to gradually broaden this investigation, starting with domestic violence, in which possible resources and current technologies able to minimize this condition will be investigated.
References
JEFFRIES, W. L. 4th, et al. Unhealthy environments, unhealthy consequences: Experienced homonegativity and HIV infection risk among young men who have sex with men. Glob Public Health [online]. 2017 vol. 12, no. 1, pp. 116-129, ISSN: 1744-1706 [viewed 7 November 2017]. DOI: 10.1080/17441692.2015.1062120. Avaliable from: https://www.ncbi.nlm.nih.gov/pubmed/26251185
LI, M. J., et al. Contextualising family microaggressions and strategies of resilience among young gay and bisexual man of Latino heritage. Cult Health Sex. [online]. 2017, vol. 19, no. 1, pp. 107-120, ISSN: 1464-5351 [viewed 7 November 2017]. DOI: 10.1080/13691058.2016.1208273. Avaliable from: https://www.ncbi.nlm.nih.gov/pubmed/27426889
RIBEIRO, I. M. P., et al. Prevalence of various forms of violence among school students. Acta paul. enferm. [online]. 2015, vol. 28, no. 1, pp. 54-59, ISSN: 0103-2100 [viewed 7 November 2017]. DOI: 10.1590/1982-0194201500010. Avaliable from: http://ref.scielo.org/32f4gq
To read the article, access it:
FERNANDES, Hugo, et al. Violence and vulnerability to HIV/Aids in young homosexuals and bisexuals. Acta paul. enferm. [online]. 2017, vol. 30, no. 4, pp. 390-396, ISSN: 1982-0194 [viewed 7 November 2017]. DOI: 10.1590/1982-0194201700058. Available from: http://ref.scielo.org/c6mzgb
Como citar este post [ISO 690/2010]:
FERNANDES, H. Young homosexual and bisexual men who were victims of violence have higher vulnerability to HIV [online]. SciELO in Perspective | Press Releases, 2017 [viewed ]. Available from: https://pressreleases.scielo.org/en/2017/11/24/young-homosexual-and-bisexual-men-who-were-victims-of-violence-have-higher-vulnerability-to-hiv/