By Tianqing Chen, School of Crop Production Technology, Suranaree University of Technology, Nakhon Ratchasima, Thailand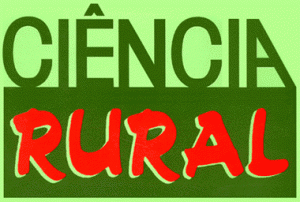 In the experiment "Population structure of Chinese southwest wheat germplasms resistant to stripe rust and powdery mildew using the DArT-seq technique", published in Ciência Rural (vol. 48, no. 4), the researchers genotyped the whole genome of wheat cultivars from southwestern China using the DART-seq™ technique. In the analysis, they obtained 30,485 markers and two groups of wheat varieties, identified by means of principal-coordinate analysis (PCoA) at the whole genome level and at the 6AS chromosome level. In addition to obtaining group I and group II, the researchers were also able to identify six subgroups of wheats, based on their origin, pedigree and disease resistance.
According to the researcher Tianqing Chen, the data obtained in the research are useful for future studies on strains of wheat cultivars. "The genetic diversity and population structure of wheat in southwestern China can guide producers to broaden the genetic base of wheat germplasm and select the right pairs for crosses". In addition, this information can also be used to map disease resistance in these cultivars.
This research innovates by mapping the genetic diversity and population structure of wheat in southwestern China, a subject that has not yet been studied in the field. Genetic studies of wheat using different methods and techniques have already been made in other parts of the world, such as those made by Lopes, et al. (2015), Prasad, et al. (2000) and Zhang, et al. (2011). This study is distinguished from these others by the use of the DArT-seq technique that had not yet been tested for the study of wheat cultivars.
References
LOPES, M.S., et al. Genetic characterization of the wheat association mapping initiative (WAMI) panel for dissection of complex traits in spring wheat. Theoretical and Applied Genetics [online]. 2015, vol. 128, no. 3, pp. 453-464, eISSN: 1432-2242 [viewed 19 July 2018]. DOI: 10.1007/s00122-014-2444-2. Available from: https://link.springer.com/article/10.1007%2Fs00122-014-2444-2
PRASAD, M., et al. The use of microsatellites for detecting DNA polymorphism, genotype identification and genetic diversity in wheat. Theoretical and Applied Genetics [online]. 2000, vol. 100, no. 3/4, pp. 584-592, eISSN: 1432-2242 [viewed 19 July 2018]. DOI: 10.1007/s001220050077. Available from https://link.springer.com/article/10.1007%2Fs001220050077
ZHANG, L., et al. Investigation of genetic diversity and population structure of common wheat cultivars in northern China using DArT markers. BMC Genetics [online]. 2011, vol. 12, no. 1, pp. 42, ISSN: 1471-2156 [viewed 19 July 2018]. DOI: 10.1186/1471-2156-12-42. Available from: https://bmcgenet.biomedcentral.com/articles/10.1186/1471-2156-12-42
To read the article, access it
CHEN, T., et al. Population structure of Chinese southwest wheat germplasms resistant to stripe rust and powdery mildew using the DArT-seq technique. Cienc. Rural [online]. 2018, vol. 48, no. 4, e20160066, ISSN: 0103-8478 [viewed 19 July 2018]. DOI: 10.1590/0103-8478cr20160066. Available from: http://ref.scielo.org/q46nt3
External link
Ciência Rural – CR: <http://www.scielo.br/cr>
Como citar este post [ISO 690/2010]:
CHEN, T. Study genotypes southwestern Chinese wheat varieties [online]. SciELO in Perspective | Press Releases, 2018 [viewed ]. Available from: https://pressreleases.scielo.org/en/2018/07/19/study-genotypes-southwestern-chinese-wheat-varieties/