Maria Luiza De Grandi, journalist from Ciência Rural, Santa Maria RS, Brazil.
Germán José Cantón, Research Associate at the National Institute of Agricultural Technology, Balcarce, Argentina.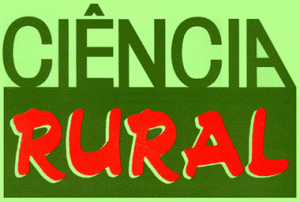 Hypomagnesemia occurs when magnesium levels in the blood are excessively low. Being a metabolic disorder, it can occur from incorrect digestibility, reduced magnesium absorption (primary deficiency) or associated metabolic factors that reduce Mg intake (secondary deficiency). The disease occurs in ruminants and is responsible for important economic losses in beef herds in Argentina.
A recent study by the Instituto Nacional de Tecnología Agropecuaria (INTA), in partnership with the Universidad Nacional de Mar del Plata, analyzed the retrospective of the last 20 years, reviewing the cases of clinical hypomagnesemia in beef cattle registered at the INTA Veterinary Diagnostic Service. Balcarce, Argentina. The article Hypomagnesemia in beef cattle from central Argentina: a retrospective study was published in Ciência Rural (vol. 52, no. 4).
To achieve the results, we retrospectively analyzed the hypomagnesemia outbreaks from 1998 to 2017 on beef farms in Buenos Aires, Argentina. Anamnestic, epidemiological, clinical, and biochemical information were used to confirm the etiologic diagnosis. Blood Mg levels were tested using atomic absorption spectroscopy (Perkin Elmer AAnalyst 700, CT, USA), and climate information was obtained from the INTA Balcarce meteorological center.
"We used the case database from the Balcarce Research Station of the National Institute of Agricultural Technology (INTA), Argentina. All these cases in which hypomagnesemia was confirmed were analyzed retrospectively to find different patterns that would allow us to establish adequate control strategies", explains researcher Gérman Cántón.
The results found are similar to those found in other regions of the world with this disease: patterns of seasonality, management and associated climatic conditions, dietary factors, among others. "The unprecedented results allow us to establish specific strategies to reduce the economic impact of the disease.", adds Cántón. "As hypomagnesemia is one of the most common causes of death in adult cattle in the region, and the disease has not yet been fully characterized, we decided to analyze the information available in our database.", concludes the researcher.
Referências
ALLCROFT, R. and BURNS, K.N. Hypomagnesaemia in cattle. New Zealand Veterinary Journal [online]. 2011, vol. 16, pp. 109-128 [viewed 30 November 2022]. https://doi.org/10.1080/00480169.1968.33757. Available from:  https://www.tandfonline.com/doi/abs/10.1080/00480169.1968.33757
CSEH, S. and CRENOVICH, H. Hipomagnesemia en el sudeste de la provincia de Buenos Aires, Argentina. Archivos de Medicina Veterinaria [online]. 1996, vol.28, pp. 111-116 [viewed 30 November 2022]. Available from: https://agris.fao.org/agris-search/search.do?recordID=CL9700297
Para ler o artigo, acesse
CANTÓN, G.J., et al. Hypomagnesemia in beef cattle from the central region of Argentina: retrospective study.. Cienc. Rural [online]. 2022, vol. 52, no. 4, e20210285 [viewed 30 November 2022]. https://doi.org/10.1590/0103-8478cr20210285. Available from: https://www.scielo.br/j/cr/a/kk8f9RpjvwBmpdSCTLzrGMN/
Links externos
Ciência Rural – CR: https://www.scielo.br/cr/
Ciência Rural – site: http://coral.ufsm.br/ccr/cienciarural/
Redes Sociais: Twitter | Facebook | Instagram
Como citar este post [ISO 690/2010]:
GRANDI, M.L. and CANTÓN, G.J. Analysis brings a retrospect of more than 20 years of hipmagnesemia cases in cows [online]. SciELO in Perspective | Press Releases, 2022 [viewed ]. Available from: https://pressreleases.scielo.org/en/2022/11/30/analysis-brings-a-retrospect-of-more-than-20-years-of-hipmagnesemia-cases-in-cows/