By Lucía Silva, Assistant professor, Universidade Federal de São Paulo, São Paulo, Brazil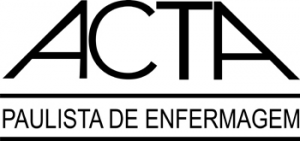 The editorial titled "Suicide among children and adolescents: a warning to accomplish a global imperative", published in the Acta Paulista de Enfermagem (vol. 32, no. 3) and written by Professor Lucia Silva emphasizes the challenges to prevent suicide among Brazilian children and adolescents. This effort is based on the global imperative established by the World Health Organization (WHO, 2014) to reduce suicide rates up to 10% by 2020. The editorial addresses the basic concepts for understandings suicide behavior and reinforces the value of scientific evidences and trained professionals for public policies planning.
The author presents recently published studies conducted in large Brazilian cities and pointed out an increase of 24% in suicide rate among adolescents between 2006 and 2015, and the fact that socioeconomic indicators such as social inequality and unemployment are determinants for suicide risk in this population (JAEN-VARAS, et al., 2019).
According to Silva, suicide jeopardizes countries' development because of the risk to decrease the number of children and adolescents who would be economically active. In addition, she highlights that the loss, perceived as tragedy, may cause ambiguous feelings among those in grieving, such as shame, angry, pain and homesick (SILVA, et al., 2018). For this reason, to provide support during grieving is paramount for individuals experiencing the loss of a loved one.
The editorial also states some risk of suicide behavior in childhood and adolescence, however, the author emphasizes the multifactorial nature of this event, which clarifies that this phenomenon is not associated with a single cause.
Other situation highlighted by the author is related with the urgency of some reflections about current policies to create pathways to support suicide prevention, such as: the potential of collective health perspectives, based on the Brazilian Public Health System (SUS) principles, to deal with such a complex phenomenon, the licensing of firearms possession, and the increasing of the number of approved pesticides. These are means that an individual can use for suicide. There is also the risks involved in the implementation of the law 13.819/2019 (BRASIL, 2019), which establishes National Prevention Policies of Auto-mutilation and Suicide in which requires compulsory notification actions by educational and tutelary institutions, but without establishment of adequate training for professionals who work in such scenarios mainly regarding to how to support, guarantee confidentiality, and referee to specific care children, adolescents, and their families.
References
JAEN-VARAS, D., et al. The association between adolescent suicide rates and socioeconomic indicators in Brazil: a 10-year retrospective ecological study. Braz. J. Psychiatry [online]. 2019, ahead of print, ISSN: 1516-4446 [viewed 29 August 2019]. DOI: 10.1590/1516-4446-2018-0223. Available from: http://ref.scielo.org/t4g8w3
Lei nº 13.819, de 26 de abril de 2019 [online]. Imprensa Nacional. 2019 [viewed 29 August 2019]. Available from: http://www.in.gov.br/web/dou/-/lei-n%C2%BA-13.819-de-26-de-abril-de-2019-85673796
SILVA, L., et al. Care for families after suicide loss: nursing academic experience. Rev. Bras. Enferm. [online]. 2018, vol. 71, suppl. 5, pp. 2206-2212, ISSN: 0034-7167 [viewed 29 August 2019]. DOI: 10.1590/0034-7167-2017-0445. Available from: http://ref.scielo.org/w2jfm6
WORLD HEALTH ORGANIZATION – WHO. Preventing suicide: a global imperative. Genève: WHO, 2014 [viewed 29 August 2019]. Available from: http://apps.who.int/iris/bitstream/handle/10665/131056/9789241564779_eng.pdf ?sequence=1
To read the article, visit
SILVA, L. Suicide among children and adolescents: a warning to accomplish a global imperative. Acta paul. enferm. [online]. 2019, vol. 32, no. 3, pp. 3-6, ISSN: 0103-2100 [viewed 29 August 2019]. DOI: 10.1590/1982-0194201900033. Available from: http://ref.scielo.org/f6dbjw
External link
Acta Paulista de Enfermagem – APE: <http://www.scielo.br/ape>
Como citar este post [ISO 690/2010]:
SILVA, L. What are the challenges to prevent suicide among Brazilian children and adolescents? [online]. SciELO in Perspective | Press Releases, 2019 [viewed ]. Available from: https://pressreleases.scielo.org/en/2019/08/29/what-are-the-challenges-to-prevent-suicide-among-brazilian-children-and-adolescents/