By Maria Luiza De Grandi, journalist of Ciência Rural journal, and Alexandre Mazzanti, veterinarian and professor at the Universidade Federal de Santa Maria, Santa Maria, RS, Brazil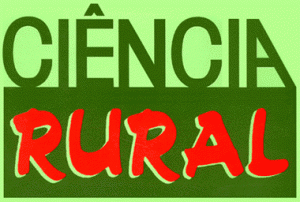 Among the central nervous system neoplasms, meningioma is the most common in dogs, but only 3% are affected by retrobulbar meningiomas (MOTTA; MANDARA; SKERRITT, 2012). In a case report by researchers at the Federal University of Santa Maria (UFSM), a 14-year-old Dachshund dog presented a rare tumor in the retrobulbar region and the optic chiasm, drawing researchers' attention to possible tumors in the affected region. The article "Rare retrobulbar meningioma and dog optic chiasm" was published in Ciência Rural journal (vol. 49, no. 7).
Upon arriving at the University Veterinary Hospital (HVU), the dog had drowsiness, head pressing, compulsive walking, and circling to the right side. The researchers performed ophthalmologic, ultrasound and neurological exams that showed multifocal lesion. An ultrasound examination of the eye bulb was indicated by the researchers to aid the diagnosis, but the dog owner opted for euthanasia. Only at necropsy, it was found to be a rare tumor in the retrobulbar region.
Figure 1. Retrobulbar Meningioma.
Meningioma is one of the most common tumors of the central nervous system of dogs, but no reports of this type of tumor were found in the Dachshund breed prior to this research. The most common reported breeds are Poodle, Samoyed, German Shepherd, Labrador Retriever, Golden Retriever and Boxer (MAULDIN, et al., 2000; STURGES, et al., 2008).
According to researcher Alexandre Mazzanti, the case report serves to alert clinicians to the possibility of tumors like this in the regions mentioned. The research is innovative because only in 1967 a similar report was published, but the meningioma described in this report was different and rare in occurrence. Even if there are only neurological signs, tumors involving the dogs' retro bulbar region should be included in the diagnosis.
References
MAULDIN, E., et al. Canine orbital meningiomas: a review of 22 cases. Vet Ophthalmol. [online]. 2000, vol. 3, no. 1, pp. 11-16, e-ISSN: 1463-5224 [viewed 3 September 2019]. Available from: https://www.ncbi.nlm.nih.gov/pubmed/11397276
MOTTA, L., MANDARA, M.T. and SKERRITT, G.C. Canine and feline intracranial meningiomas: An updated review. Vet J. [online]. 2012, vol. 192, no. 2, pp. 153-165, ISSN: ISSN: 1090-0233 [viewed 3 September 2019]. DOI: 10.1016/j.tvjl.2011.10.008. Available from: https://www.ncbi.nlm.nih.gov/pubmed/22104505
STURGES, B.K., et al. Magnetic resonance imaging and histological classification of intracranial meningiomas in 112 dogs. J Vet Intern Med [online]. 2008, vol. 22, no. 3, pp. 586-595, e-ISSN:1939-1676 [viewed 3 September 2019]. DOI: 10.1111/j.1939-1676.2008.00042.x. Available from: https://www.ncbi.nlm.nih.gov/pubmed/18466258
To read the article, access it
AIELLO, G., et al. A rare retrobulbar and chiasmal meningioma in a dog. Cienc. Rural [online]. 2019, vol. 49, no. 7, e20180970, ISSN: 0103-8478 [viewed 3 September 2019]. DOI: 10.1590/0103-8478cr20180970. Available from: http://ref.scielo.org/4zwzks
External links
Ciência Rural – CR: <http://www.scielo.br/cr>
Como citar este post [ISO 690/2010]:
DE GRANDI, M.L. and MAZZANTI, A. Can Dachshund dogs develop retrobulbar meningioma? [online]. SciELO in Perspective | Press Releases, 2019 [viewed ]. Available from: https://pressreleases.scielo.org/en/2019/09/03/can-dachshund-dogs-develop-retrobulbar-meningioma/