By Irene Mari Pereira, Nurse Specialist in Laboratory, Escola de Enfermagem da USP, São Paulo, SP, Brazil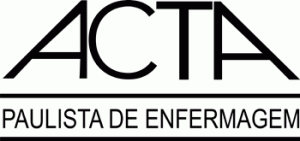 The article "Mobile application for data collection in health research" published in Acta Paulista de Enfermagem (vol. 30, no. 5), introduces the development of an application allows to optimize data collection in order to identify the workload of health professionals who work in family health units. The initiative to develop the application emerged from the need of a group of researchers of Workstations of the Observatories of Human Resources in the Schools of Nursing at USP (São Paulo and Ribeirao Preto, SP) and the School of Dentistry at USP, as well as the Institute of Social Medicine and the Schools of Dentistry and Nursing at UERJ (BONFIM, et al., 2015, 2016).
Initially, an instrument with various functions was constructed, including interventions of direct and indirect care, associated and personal activities, waiting time, absence, and without observation. The instrument was then coded and the conditions necessary to raise the requirements and develop the application with an interface necessary to record the observed data were identified.
The app was designed for tablet (Android® operating system, Web interface) and the database was developed in a Database Management System (MySQL® – My Structured Query Language and Structured Query Language – Structured Query Language, SQL, as an interface) as data export tools. The web interface was developed in the Hypertext Preprocessor® (PHP®, v. 5.3.6), a free open-source software.
The application was then used to make observations following the principles of the sampling technique.
The application enhanced data collection because it facilitated user registration and identification, as well as data record and storage, maintaining information integrity and providing a safe transmission and storage of data, which demonstrating its differential for researchers to raise a large amount of data.
The application was used to observe 418 health professionals from Family Health Units. This number included physicians (48), dental surgeons (34), dental technicians or assistants (37), nurses (48), nursing technicians or assistants (94), and community health agents (147), who generated a total of 85,398 observations.
This study was funded by the Pan American Health Organization (PAHO) and the Brazilian Ministry of Health (MH).
References
BONFIM, D., et al. Tool to measure workload of health professionals in Primary Health Care: development and validation. Rev. esc. enferm. USP [online]. 2015, vol. 49, no. spe 2, pp. 25-34, ISSN: 0080-6234 [viewed 20 december 2017]. DOI: 10.1590/S0080-623420150000800004. Available from: http://ref.scielo.org/3qjjmp
BONFIM, D., et al. Time standards of nursing in Primary Health Care: an observational study. Rev. esc. enferm. USP [online]. 2016, vol. 50, no. 1, pp. 118-126, ISSN: 0080-6234 [viewed 20 december 2017]. DOI: 10.1590/S0080-623420160000100016. Available from: http://ref.scielo.org/ws7dfq
To read the article, access it:
PEREIRA, I. M., et al. Mobile application for data collection in health research. Acta paul. enferm. [online]. 2017, vol. 30, no. 5, pp. 479-488, ISSN: 1982-0194 [viewed 20 december 2017]. DOI: 10.1590/1982-0194201700069. Available from: http://ref.scielo.org/mn4735
Como citar este post [ISO 690/2010]:
PEREIRA, I.M. Mobile technology application facilitates data collection for health professionals [online]. SciELO in Perspective | Press Releases, 2018 [viewed ]. Available from: https://pressreleases.scielo.org/en/2018/01/16/mobile-technology-application-facilitates-data-collection-for-health-professionals/