By Maria Luiza De Grandi, journalist of Ciência Rural, Santa Maria, RS, Brazil and Rose Luiza Tavares, Professor, Faculty of Agronomy, Universidade de Rio Verde (UniRV), Rio Verde, GO, Brazil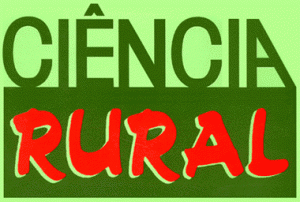 The set of animals visible to the naked eye in an ecosystem is called a macrofauna, and it plays an important role in the soil food chain, stimulating the microbial activities responsible for soil mineralization and humidification, and supplying nutrients available to plants (KORBOULEWSKY et al., 2016). Considering that the analysis of the soil macrofauna is efficient to indicate environmental quality, researchers from the Universidade Estadual Paulista (UNESP) in partnership with the Universidade de Rio Verde (UniRV), Universidade Estadual de Campinas (UNICAMP) and the Technological Innovation Center from Supera Parque de Tecnologia evaluated the soil macrofauna of an area under recovery with planting different types of vegetation cover. The article "Soil macrofauna as a bio indicator of the recovery of a degraded Cerrado soil" was published in the journal Ciência Rural (vol. 50, no. 8).
The experimental area used is located on the Paraná River Sedimentary Basin Plateau, on the right bank of the Paraná River, in Selvíria, Mato Grosso do Sul, Brazil. The environmental impacts present in the area are due to the construction of the Ilha Solteira hydroelectric plant, in the interior of São Paulo, which started in the 1960s. In 2005, a plan to recover the degraded area in the municipality of Selvíria / MS was started with planting of species plants adapted to the Cerrado biome, to repair an average removal of 8.60 m of soil in depth.
The soil macrofauna was analyzed in 2005, 2006 and 2007, according to the method of direct collection and manual counting. During the research, numbers related to the number of species and diversity and uniformity indexes were determined. The results showed that the use of two plant species, one forest (Astronium fraxinifolium) and another grass (Brachiaria decumbens), associated with the use of sewage sludge increased the population and diversity of the soil macrofauna and comparatively exceeded the amount of soil species in area one with native Cerrado vegetation, indicating that it is an alternative for the recovery of degraded soils in the Brazilian Cerrado.
According to researcher Rose Luiza Tavares, the research shows an alternative for the recovery of degraded areas in the Cerrado, making use of species adapted to the ecosystem itself and thus, reducing costs with the soil recovery process. "Our work encourages the practice of revegetation of degraded areas, aiming to minimize soil erosion and land devaluation," adds the researcher. The use of this technique also makes it possible to reuse the biosolid from water treatment, which is currently considered problematic in terms of its final disposal.
References
KORBOULEWSKY, N., et al. How tree diversity affects soil fauna diversity: A review. Soil Biology and Biochemistry [online]. 2016, vol. 94, pp.94-106 [viewed in 02 October 2020]. DOI: 10.1016/j.soilbio.2015.11.024. Available from: https://www.sciencedirect.com/science/article/abs/pii/S0038071715004174
To read the article, access it
KITAMURA, A.E., et al. Soil macrofauna as bioindicator of the recovery of degraded Cerrado soil. Cienc. Rural [online]. 2020, vol.50, no.8, e20190606 [viewed in 02 October 2020]. DOI: 10.1590/0103-8478cr20190606. Available from: http://ref.scielo.org/9bqk8h
External links
Ciência Rural – CR: <http://www.scielo.br/cr>
Ciência Rural <http://coral.ufsm.br/ccr/cienciarural/>
Como citar este post [ISO 690/2010]:
DE GRANDI, M.L. and TAVARES, R.L. Macrofauna as an Alternative for Soil Recovery [online]. SciELO in Perspective | Press Releases, 2020 [viewed ]. Available from: https://pressreleases.scielo.org/en/2020/10/02/macrofauna-as-an-alternative-for-soil-recovery/