José Luís Guedes dos Santos, Universidade Federal de Santa Catarina, Florianópolis, Santa Catarina, Brazil.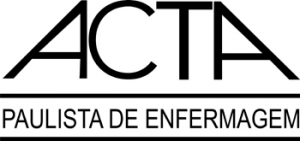 The education of nurses with transformative potential at a social, organizational and political level requires the development of entrepreneurial skills in their academic profile. The article Entrepreneurial profile among undergraduate nursing students, published in the scientific journal Acta Paulista de Enfermagem, presents an overview of the entrepreneurial profile among undergraduate nursing students from two Higher Education Institutions in Santa Catarina, Brazil.
This is a cross-sectional study of 239 nursing students developed in August 2018. A questionnaire consisting of personal characterization questions (age, sex and year of course) and the Entrepreneurial Profile Assessment Tool in Academic Environment were used in data collection. The tool generates five classification levels: higher, upper medium, medium, lower medium and lower. Data were analyzed using descriptive statistics.
The results demonstrated that most students were aged up to 20 years (38.9%) and female (88.1%). As for the year of course, just over half (51%) were enrolled in the initial years of the course, that is, in the first (25.5%) and second years (25.5%). Regarding entrepreneurial profile, most students were classified as higher level (64.9%) and upper medium level (35.1%).
No student obtained scores for the lower, lower medium and medium levels. Among those classified as higher level, male students (71.4%), attending the third year of the course (68.2%) and aged between 30 and 35 years (80%) were predominant. In the analysis of dimensions of the entrepreneurial profile, the dimension "Energy and Commitment" obtained the highest/best score. The worst score was identified in the dimension "Ability to Take Moderate Risks".
Although entrepreneurship is influenced by psychological characteristics, social context, cultural and educational background, the fact that no academic has obtained a low score for the entrepreneurial profile indicates a promising training in a professional career in nursing. In this sense, the investigation can support and/or contribute to the improvement of teaching, research and extension policies with a focus on entrepreneurship in nursing education. In addition, the findings can support new studies aiming at theoretical advances in relation to the investigated area.
The approach to entrepreneurship throughout nursing training is important to leverage the view on the subject in the profession and enhance the search for autonomy and professional qualification. The training of nurses with an entrepreneurial profile can contribute to expand the scope of practice in the profession, enhancing the role of nurses as strategic transforming agents of reality.
To read the article, access
JOFRE, A. Entrepreneurial profile among undergraduate nursing students. Acta Paulista de Enfermagem [online]. 2021, vol. 34, eAPE001645 [viewed 12 January 2022]. https://doi.org/10.37689/acta-ape/2021AO001645. https://www.scielo.br/j/ape/a/S8hxYRbyCrfJKXKGXPSDMBh/?lang=en
Link(s)
Acta Paulista de Enfermagem: https://www.scielo.br/j/ape/
Como citar este post [ISO 690/2010]:
SANTOS, J.L.G. What is the entrepreneurial profile of undergraduate nursing students? [online]. SciELO in Perspective | Press Releases, 2022 [viewed ]. Available from: https://pressreleases.scielo.org/en/2022/01/14/what-is-the-entrepreneurial-profile-of-undergraduate-nursing-students/