By Antônio Costa de Oliveira, Centro de Genômica e Fitomelhoramento (CGF), Faculdade de Agronomia Eliseu Maciel (FAEM), Universidade Federal de Pelotas (UFPel), Pelotas, RS, Brazil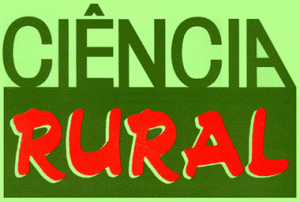 The study was published in the journal Ciência Rural, volume 47, number 1, 2017, entitled "Stay-green character and its contribution in Brazilian wheats" aimed to show the real contribution of the stay-green character in Brazilian wheat and its influence on the relationship between the characters defining the grain yield in different environment conditions. This character causes a delay in plant senescence, keeping plants greener for longer time. Standard genotypes have a uniform, also known as synchronized senescence, maturing the plants (leaves and culms) and the spike at the same time. As a result, plants become uniformly pale yellow. Plants with the stay-green character remain green in their leaves and culms while the spike is yellowing. This delay in senescence is suggested to be responsible for the better performance of these lines. For this, the researchers conducted a randomized complete block design with three replications, in the years 2003, 2004 and 2005. They evaluated sibling lineages with presence and absence of the stay-green character, analyzing the phenotypic correlation and track by year and group of maturation. The results showed that, under favorable growing conditions, the contribution of the stay-green character is related to the increase of the spike fertility. In more restrictive scenarios, the same character favors the filling of grains, which directly impact in crop productivity.
According to the researcher Antônio Costa de Oliveira, the lines generated in the study can be crossed with elite genotypes to form more productive cultivars. "There is a great possibility of using these genes to promote greater stability and grain yield in the main cultivars and wheat strains of high genetic potential," he says. This possibility may help contemporary agriculture to face production and grain quality difficulties, which are impacted by climate change.
To read the article, access it
LUCHE, H.S., et al. Stay-green character and its contribution in Brazilian wheats. Cienc. Rural [online]. 2017, vol. 47, n. 1, e20160583. [viewed 15 December 2016]. ISSN: 1678-4596. DOI: 10.1590/0103-8478cr20160583. Available from: http://ref.scielo.org/hqv4y7
External link
Ciência Rural – CR: <http://www.scielo.br/cr>
Como citar este post [ISO 690/2010]:
OLIVEIRA, A.C. Research tests real contribution of stay-green character in Brazilian wheats [online]. SciELO in Perspective | Press Releases, 2017 [viewed ]. Available from: https://pressreleases.scielo.org/en/2017/01/18/research-tests-real-contribution-of-stay-green-character-in-brazilian-wheats/