Luana Vieira Toledo, Assistant Professor at the Department of Medicine and Nursing, Universidade Federal de Viçosa (UFV), Viçosa, MG, Brazil.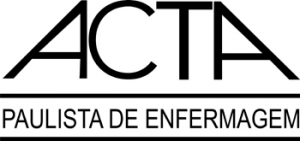 Given the magnitude of the pandemic imposed by the new coronavirus and uncertainties related to manifestations of the disease caused by the Covid-19 virus, nurse researchers from the Universidade Federal de Viçosa and Universidade Federal de Minas Gerais developed the study NANDA-I® nursing diagnoses in adult critical patients with Covid-19 to identify the possible nursing diagnoses present in adult patients admitted to Intensive Care Units (ICUs).
The study was published in the Acta Paulista de Enfermagem journal. The equivalence of patients' clinical characteristics described in the scientific literature (considered as diagnostic clues) and nursing diagnoses statements defined by the NANDA-I® standardized terminology were identified through the study findings. In clinical practice, the diagnoses identified by researchers allow a better understanding of the clinical aspects of Covid-19 and can be used to prepare instruments for the collection of nursing data in manual or electronic format, thereby supporting nurses' performance and reinforcing the importance of nursing records for effective care, especially for more critical patients hospitalized in ICUs.
This descriptive study was developed between June 2020 and February 2021 in three stages. In the first stage, researchers conducted a literature review in national and international databases to identify the diagnostic clues presented by Covid-19 patients admitted to ICUs. The second stage comprised a survey of NANDA-I® nursing diagnoses in which the diagnosis definition and the correspondence of diagnostic clues with diagnostic indicators (related factor/risk factor, defining characteristics, associated conditions and population at risk) were considered. In the third stage, researchers validated the correspondence between diagnostic clues and the previously selected nursing diagnoses. Validation was performed independently by specialist nurses.
After reading the articles, 51 diagnostic clues were identified, with emphasis on fever (50.0%), headache (45.0%), dyspnea (40.0%), fatigue (40.0%), diarrhea (35.0%), muscle pain (35.0%) and high intracranial pressure (35.0%). The 51 diagnostic clues gave rise to a list of 26 NANDA-I® nursing diagnoses, most (60.0%) referring to real problems presented by patients. Of all diagnoses, those related to domains of activity/rest (n=9), safety/protection (n=7) and nutrition (n=4) stood out. The complete result with the selected diagnostic statements can be found in the article available online.
In view of the impacts caused by the pandemic and the importance of nursing care for the recovery and maintenance of patients' health, especially those hospitalized in ICUs, it is essential to recognize which nursing diagnoses are a priority. In addition, the documentation of nursing care is essential to monitor the clinical evolution of Covid-19 patients and assist in the planning of interventions needed.
This study was funded by the Coordination for the Improvement of Higher Education Personnel (CAPES) – Code 001.
To read the article, access
AZEVEDO, C, et al. NANDA-I® nursing diagnoses in adult critical patients with COVID-19. Acta Paulista de Enfermagem [online]. 2022, vol. 35, eAPE03722 [viewed 7 April 2022]. http://dx.doi.org/10.37689/acta-ape/2022AO03722. Available from: https://www.scielo.br/j/ape/a/SjLDv3RZVHXss4KTPVBtyfm/?lang=en
Link(s)
Acta Paulista de Enfermagem – APE: https://www.scielo.br/j/ape/
Como citar este post [ISO 690/2010]:
TOLEDO, L.V. Nursing diagnoses in Covid-19 adult patients hospitalized in Intensive Care Units [online]. SciELO in Perspective | Press Releases, 2022 [viewed ]. Available from: https://pressreleases.scielo.org/en/2022/04/08/nursing-diagnoses-in-covid-19-adult-patients-hospitalized-in-intensive-care-units/