Bianca Rafaela Correia, Head of Nursing, Hospital de Força Aérea do Galeão, Rio de Janeiro, RJ, Brazil.
Marcos Antônio Gomes Brandão, Professor, Escola de Enfermagem Anna Nery/Universidade Federal do Rio de Janeiro (UFRJ), Rio de Janeiro, RJ, Brazil.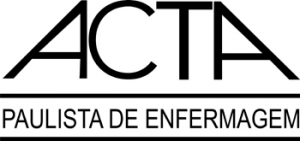 Researchers from the Nursing School Anna Nery – Federal University of Rio de Janeiro described the development and characteristics of a chatbot prototype for assessment of arteriovenous fistula (AVF) maturation, a procedure used to perform hemodialysis. Details are in the article Development of a chatbot prototype for assessment of arteriovenous fistula maturation, published in volume 36 of Acta Paulista de Enfermagem.
The chatbot called "FAViana" is a virtual assistant based on an electronic form that helps in the collection and recording of data for assessment of AVF maturation, offers support for the interpretation of abnormal data and indicates probable complications and appropriate interventions.
The knowledge base used by FAViana was obtained from a scoping review study carried out during the master studies of an author of the article. Evidence from the review was used in a nursing protocol for assessment of AVF maturation for hemodialysis that provides important information for the chatbot functioning.
In the construction of FAViana, the developers made a script using technical-scientific content and colloquial language to generate a sequence and structure of the dialogue between the user and the chatbot. Thus, the use of FAViana imitates human conversation, making it more friendly to the professional who provides data.
The creators of FAViana believe it can be a useful resource for nurses in the assessment, decision-making and recording of relevant clinical information on changes occurring in the AVF, allowing careful monitoring to face the failure in maturation early and in the best possible way. They believe the chatbot can become an innovative alternative for the implementation of the nursing process in the care of nephrological patients.
The study was funded by the Fundação de Amparo à Pesquisa do Estado do Rio de Janeiro (FAPERJ) by granting scientific initiation scholarships to two authors of the article.
To read the article, access

SILVA, A.B.B., et al. Development of a chatbot prototype for assessment of arteriovenous fistula maturation. Acta Paul Enferm [online]. 2023, vol. 36, eAPE012322 [viewed 16 May 2023]. https://doi.org/10.37689/acta-ape/2023AO012322. Available from: https://www.scielo.br/j/ape/a/5nyVJJJmT3mjzXzmTZpZg3c/
External links
Acta Paulista de Enfermagem – APE: https://www.scielo.br/j/ape
Como citar este post [ISO 690/2010]:
Chatbot assists nurses in the assessment of arteriovenous fistula in hemodialysis patients [online]. SciELO in Perspective | Press Releases, 2023 [viewed ]. Available from: https://pressreleases.scielo.org/en/2023/05/16/chatbot-assists-nurses-in-the-assessment-of-arteriovenous-fistula-in-hemodialysis-patients/