By Cristiano Ragagnin de Menezes, Associate Professor, Departamento de Ciência e Tecnologia de Alimentos, Centro de Ciências Rurais (CCR), Universidade Federal de Santa Maria (UFSM), Santa Maria, RS, Brazil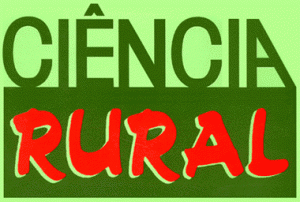 The researchers in the article "Encapsulation of Lactobacillus acidophilus La-5 and Bifidobacterium Bb-12 by spray drying and evaluation of its resistance in simulated gastrointestinal conditions, thermal treatments and storage conditions", published in the Ciência Rural (vol. 48, no. 6), aimed to evaluate the influence of different drying temperatures on the spray dryer on Lactobacillus acidophillus La-5 and Bifidobacterium Bb-12. For this, they subjected these particles to temperatures of 110ºC, 120ºC, 130ºC and 140ºC and evaluated the viability of these particles, encapsulation efficiency, water activity and humidity. Secondly, the researchers subjected the microparticles with greater viability to analyzes of thermal resistance, gastrointestinal simulation, storage stability, morphology and particle size. They used as reference the literature reviews of Morgan, et al. (2006) on preservation of microorganisms and Peighambardoust, et al. (2011), in addition to the study by Pedroso, et al. (2012) on encapsulation of Lactobacillus acidophillus and Bifidobacterium.
According to the results, the drying temperature of 130° C was the most efficient in the encapsulation of the particles. The microparticles of Lactobacillus acidophillus presented greater survival in the evaluation of the thermal resistance and gastrointestinal simulation. These same particles remained viable in storage at all temperatures evaluated over the 120 days. Thus, they were more resistant than Bifidobacterium Bb-12 particles.
Probiotic products have been prominent in the functional food market. For the researcher Cristiano de Menezes, the results of this study may contribute to the development of these products, since they bring important information about the resistance capacity of probiotics. "We have brought important data on the best temperature condition and the impact it has on the efficiency of microparticle encapsulation. Moreover, the study of probiotics on different conditions allowed to know their behavior for future applications in different food matrices", he comments.
Microencapsulation and probiotics have been studied by different researches, which seek to know the properties of these particles and to improve their development process. This study adds important information to this broad field of research, whose gaps need to be filled and clarified, according to Cristiano.
References
MORGAN, C.A., et al. Preservation of micro-organisms by drying: a review. J Microbiol Methods [online]. 2006, vol. 66, no. 2, pp. 183-193, ISSN: 0167-7012 [viewed 15 August 2018]. DOI: 10.1016/j.mimet.2006.02.017. Available from: https://www.ncbi.nlm.nih.gov/pubmed/16632005
PEIGHAMBARDOUST, S.H., et al. Application of spray drying for preservation of latic acid starter cultures: a review. Trends in Food Science & Technology [online]. 2011, vol. 22, no. 5, pp. 215-224, ISSN: 0924-2244 [viewed 15 August 2018]. DOI: 10.1016/j.tifs.2011.01.009. Available from: https://www.sciencedirect.com/science/article/abs/pii/S0924224411000100
PEDROSO, D.L., et al. Protection of Bifidobacterium lactis and Lactobacillus acidophilus by microencapsulation using spray-chilling. International Dairy Journal [online]. 2012, vol. 26, no. 2, op. 127-132, ISSN: 0958-6946 [viewed 15 August 2018]. DOI: 10.1016/j.idairyj.2012.04.008. Available from: https://www.sciencedirect.com/science/article/pii/S0958694612001021
To read the article, access it
NUNES, G.L., et al. Encapsulation of Lactobacillus acidophilus La-5 and Bifidobacterium Bb-12 by spray drying and evaluation of its resistance in simulated gastrointestinal conditions, thermal treatments and storage conditions. Cienc. Rural [online]. 2018, vol. 48, no. 6, e20180035, ISSN: 0103-8478 [viewed 15 August 2018]. DOI: 10.1590/0103-8478cr20180035. Available from: http://ref.scielo.org/3qm9hg
External link
Ciência Rural – CR: <http://www.scielo.br/cr>
Como citar este post [ISO 690/2010]:
MENEZES, C.R. Research tests ideal temperature for encapsulation of probiotics [online]. SciELO in Perspective | Press Releases, 2018 [viewed ]. Available from: https://pressreleases.scielo.org/en/2018/08/15/research-tests-ideal-temperature-for-encapsulation-of-probiotics/