By Elene Yamazaki Lau, Embrapa Trigo, Passo Fundo, RS, Brazil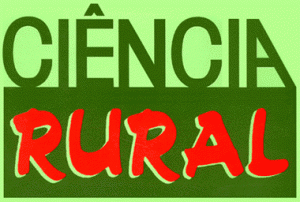 The article "Adaptation of in vitro regeneration protocol for Brazilian wheat genotypes", published in the journal Ciência Rural (vol. 48, no. 11), had an in vitro regeneration protocol for Brazilian wheat genotypes. For this, they tested the in vitro regeneration capacity of immature embryos scutellum of six Brazilian wheat genotypes, from two protocols of regeneration through somatic embryos. The researchers placed tissue with somatic cells, the scutellum, in culture medium, with nutrients needed for its maintenance and growth regulators. The genotypes BR18-Terena and PF020037 showed the highest regeneration efficiency, yielding 0.42 and 1.13 shoots per explant with the Hu (2003) and Wu protocols (2009).
According to the researcher Elene Yamazaki Lau, the importance of the study is in the indication of a regeneration protocol for the Brazilian wheat genotypes. The protocol can be used to produce transgenic plants or to apply new technologies that depend on transgenics, such as genetics. "The availability of a genetic transformation platform that uses material adapted to Brazil is interesting because it would accelerate the breeding program of this species," she says.
These results, combined with transgenics can be used in future studies seeking to solve wheat problems that conventional breeding methods not yet succeeded, as the wheat blast, the Fusarium Head Blight and the pre-harvest sprouting, the gluten intolerance, among others.
In the world, several research groups and companies work with the regeneration and genetic transformation of wheat. In Brazil, currently only Embrapa Wheat continues to apply its efforts in this area. Elene finds it is important to keep this line of research to minimize external dependence on the subject.
References
HU, T., et al. Agrobacterium-mediated large-scale transformation of wheat (Triticum aestivum L.) using glyphosate selection. Plant Cell Rep [online]. 2003, vol. 21, no. 10, pp. 1010-1019, eISSN: 1432-203X [viewed 19 December 2018]. DOI: 10.1007/s00299-003-0617-6. Available from: https://www.ncbi.nlm.nih.gov/pubmed/12835912
WU, H., et al. Agrobacterium-mediated transformation of bread and durum wheat using freshly isolated immature embryos. In: JONES, D.H. and SHEWRY, R.P. (ed.). Transgenic wheat, barley and oats: production and characterization protocols. Totowa: Humana Press, 2009.
To read the article, access it
ROESLER, E.A., et al. Adaptação do protocolo de regeneração in vitro para genótipos de trigo brasileiros. Cienc. Rural [online]. 2018, vol. 48, no. 11, e20170806, ISSN: 0103-8478 [viewed 19 December 2018]. DOI: 10.1590/0103-8478cr20170806. Available from: http://ref.scielo.org/h3qqxh
Como citar este post [ISO 690/2010]:
LAU, E.Y. How to produce in vitro plants from scutellum of immature Brazilian wheat embryos [online]. SciELO in Perspective | Press Releases, 2018 [viewed ]. Available from: https://pressreleases.scielo.org/en/2018/12/19/how-to-produce-in-vitro-plants-from-scutellum-of-immature-brazilian-wheat-embryos/