By Rosa Moraes, Scientific Journalist, Linceu Editorial, São José dos Campos, SP, Brazil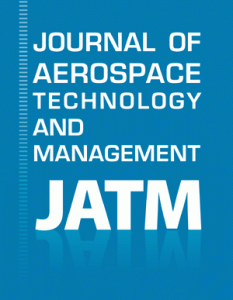 Journal of Aerospace Technology and Management (vol. 11), presents "A review of using conductive composite materials in solving lightning strike and ice accumulation problems in aviation". Mechanical engineers from Malaysia and Jordan goes through vast literature on the latest solutions applied to the matter, and the results of innovative use of conductive composite materials in deicing systems and lightning strike protection technologies.
Lightning strike and ice accumulation are examples of major problems faced by aircrafts during the flight. When lightning occurs, the discharge first attaches to one spot and exits from another. Carbon nanotubes are being used to dissipate the currents from the initial striking point to the exit off from another spot through the conductive exterior skin of the aircraft, in a safer and more efficient way than systems that still uses metal materials, which are heavier and prone to corrosion.
The continuous conductive path of low resistance over the entire aircraft exterior (GORAJ, 2004).
Figure 1. The continuous conductive path of low resistance over the entire aircraft exterior
Ice accumulation is highly detrimental to the flight, as it also interferes with the aerodynamics of the aircraft and can cause it to stall and loose lift force. The article differentiates anti-icing systems from deicing systems, reviews the currently applied mechanical, chemical and electrothermal solutions and analyzes the results obtained by a low-voltage heater deicing system based on an ultrathin conductive graphene nanoribbons film.
This review brings up-to-date researches from early times of aviation (ELY; KETCHAM, 1950) to the latest findings in articles such as Imran and Shivakumar (2018), including demonstrative graphics and illustrations from various authors with results gathered in this article.
Papers indicates that composite materials have been observed to potentially replace metal for most aircraft applications, and how conductive nanostructures such as carbon nanotubes or graphene may eventually replace carbon fibers, turning airframes into actually multifunctional structures in the future.
The review shows that metals and metal alloys have always been largely used in the aircraft industry ever since its origins, to grant strength, lightness and corrosion resistance to the structure, but the use of composites with thermal and electric conduction properties embed to the aircraft body has shown more advantages such as greater lightness, lower volume, low maintenance costs, durability, multifunctionality and reduction of energy consumption and others, besides offering less environmental risk. Thus, it enhances the aircraft performance and increases flight efficiency.
Reference
ELY, R.S. and KETCHAM, I.M. Flexible electric heater for deicing airfoils. US Patent number 2496279A. 1950.
GORAJ, Z. An overview of the deicing and anti-icing technologies with prospects for the future. In: 24th International Congress of the Aeronautical Sciences, Yokohama, 2004.
IMRAN, K.A. and SHIVAKUMAR, K.N. Enhancement of electrical conductivity of epoxy using graphene and determination of their thermo-mechanical properties. Journal of Reinforced Plastics and Composites [online]. 2018, vol. 37, no. 2, pp. 118-133, e-ISSN: 1530-7964 [viewed 7 June 2019]. DOI: 10.1177/0731684417736143. Available from: https://journals.sagepub.com/doi/abs/10.1177/0731684417736143
To read the article, access it
ALEMOUR, B., BADRAN, O. and HASSAN, M.R. A Review of Using Conductive Composite Materials in Solving Lightening Strike and Ice Accumulation Problems in Aviation. J. Aerosp. Technol. Manag. [online]. 2019, vol. 11, e1919, ISSN: 2175-9146 [viewed 7 June 2019]. DOI: 10.5028/jatm.v11.1022. Available from: http://ref.scielo.org/83xnm7
External link
Journal of Aerospace Technology and Management – JATM: <http://www.scielo.br/jatm>
Como citar este post [ISO 690/2010]:
MORAES, R. Lightning strikes and ice accumulation: The use of conductive composite materials in challenging aviation solutions in review [online]. SciELO in Perspective | Press Releases, 2019 [viewed ]. Available from: https://pressreleases.scielo.org/en/2019/06/07/lightning-strikes-and-ice-accumulation/