By Aline Costa de Oliveira, Daniel de Macêdo Rocha, Nurses, and Lidya Tolstenko Nogueira, Assistant professor from Department of Nursing, Universidade Federal do Piauí, Teresina, PI, Brazil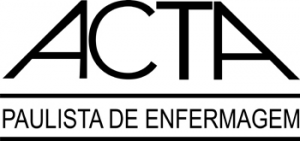 Researchers from the Federal University of Piauí conducted a cross-sectional study from February to June 2017 including individuals with chronic wounds who were followed-up at homecare setting managed by primary health care service and specialized outpatient service in Teresina, Piauí, Brazil. The purpose of the study was to evaluate quality of life of participants. Findings reported of the study titled "Quality of life of people with chronic wounds" were published in Acta Paulista de Enfermagem (vol. 32, no. 2).
The sample was composed by 176 individuals. Of these, 74 were assisted by outpatient care service, and 102 assisted by homecare service. Patients' age was ≥18 years old, and they had a wound for at least 6 weeks. Major clinical factors associated to poor quality of life were: injuries for six months, traumatic etiology, greatest extension of the injury, purulent exudate aspect, odor in wound area, and pain. In the domain quality of life, the greatest compromising due to the injury was "well-being", which included level of anxiety related to injury of outcomes, and can be influenced by presence or intensification of symptoms, therapeutic methods or any changes in physical, psychological conditions and social functioning (PRICE; HARDING, 2004; PURCELL, et al., 2017).
For this reason, different strategies are needed to reduce impacts on quality of life, mainly because they are factors that can be identified, attenuated or avoided in the assessment of injury and choose of the adequate treatment.
There is need to emphasize that professionals who take care of individuals with chronic wounds are expected to focus on changes of patients' well-being and quality of life, and guarantee support required to help individuals to deal with difficulties found during care process (BÔAS; SALOMÉ; FERREIRA, 2018). In addition, there is lack of training for professionals who delivery care for people with chronic wounds, especially because to evaluate quality of life is as important as to provide care to wounds. Clinical factors that may compromise qualify of life can change over the course of development of an efficient treatment approach.
References
BÔAS, N.C.R.V., SALOMÉ, G.M. and FERREIRA, L.M. Frailty syndrome and functional disability among older adults with and without diabetes and foot ulcers. J Wound Care [online]. 2018, vol. 27, no. 7, pp. 409-416, e-ISSN: 2052-2916 [viewed 25 July 2019]. DOI: 10.12968/jowc.2018.27.7.409. Available from: https://www.ncbi.nlm.nih.gov/pubmed/30016133
PRICE, P. and HARDING, K. Cardiff Wound Impact Schedule: the development of a condition‐specific questionnaire to assess health‐related quality of life in patients with chronic wounds of the lower limb. Int Wound J. [online]. 2004, vol. 1, no. 1, pp. 10-17, e-ISSN: 1742-481X [viewed 25 July 2019]. DOI: 10.1111/j.1742-481x.2004.00007.x. Available from: https://onlinelibrary.wiley.com/doi/abs/10.1111/j.1742-481x.2004.00007.x
PURCELL, A., et al. The effectiveness of EMLA as a primary dressing on painful chronic leg ulcers: effects on wound healing and health-related quality of life. The international journal of lower extremity wounds [online]. 2017, vol. 16, no. 3, pp. 163-172, e-ISSN: 1552-6941 [viewed 25 July 2019]. DOI: 10.1177/1534734617726678. Available from: https://journals.sagepub.com/doi/abs/10.1177/1534734617726678
To read the article, visit:
OLIVEIRA, A.C., et al. Quality of life of people with chronic wounds. Acta paul. enferm. [online]. 2019, vol. 32, no. 2, pp. 194-201, ISSN: 0103-2100 [viewed 25 July 2019]. DOI: 10.1590/1982-0194201900027. Available from: http://ref.scielo.org/bgsgc9
External link
Acta Paulista de Enfermagem – APE: <http://www.scielo.br/ape>
Como citar este post [ISO 690/2010]:
OLIVEIRA, A.C., ROCHA, D.M. and NOGUEIRA, L.T. A study highlights predictors of quality of life among individuals with chronic wounds [online]. SciELO in Perspective | Press Releases, 2019 [viewed ]. Available from: https://pressreleases.scielo.org/en/2019/07/25/a-study-highlights-predictors-of-quality-of-life-among-individuals-with-chronic-wounds/