Lotfi Miladi, pediatric orthopedic surgeon on Necker Hospital, Paris, France.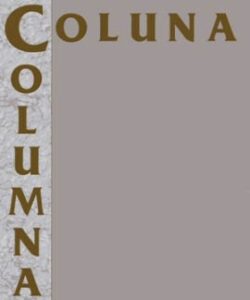 The proximal fixation is made of hook claws that provide a strong and stable anchoring. The picture shows the insertion of the hook without preparation avoiding bone removal that may lead to a weakening of the anchor site. The hook is held on the hook pusher and inserted directly between the two vertebral laminae with a smooth and well-controlled movement. This technique of hook insertion is faster than the conventional one, but it has to be done with great caution to avoid medulla injury.
The figure 2A shows the initial X-Ray of a 10 years old cerebral palsy girl with severe scoliosis, a huge pelvic obliquity, and thoraco-pelvic telescoping.
The figure 2B shows the postoperative X-Ray of the patient with the deformity correction obtained due to the bipolar fixation of the spine. We can notice the scoliosis curve improvement, the pelvic obliquity correction and the chest volume increase allowing a better pulmonary function.
The telescopic construct shown in this X-Ray with two short distal rods connected to long rods is evolutive. It allows secondary residual curve correction and pelvic obliquity reduction thanks to an asymmetrical rod lengthening if necessary. The article "The Minimally Invasive Bipolar Technique for The Treatment of Spinal Deformities in Children and Adolescents", by MILADI, L., was published on vol.19, no.4 of Coluna/Columna journal.
To read the articles, acess
MILADI, L. The Minimally Invasive Bipolar Technique for The Treatment of Spinal Deformities in Children and Adolescents. Coluna/Columna [online]. 2020, vol. 19, no. 04, pp. 272-277 [viewed 08 February 2021]. http://dx.doi.org/10.1590/s1808-185120201904238288. Available from:  http://ref.scielo.org/wztvsg
External links:
Coluna/Columna – COLUNA: https://www.scielo.br/coluna
Como citar este post [ISO 690/2010]:
MILADI, L. Development of a new alternative to aggressive spinal surgery for the treatment of severe deformities [online]. SciELO in Perspective | Press Releases, 2021 [viewed ]. Available from: https://pressreleases.scielo.org/en/2021/02/10/development-of-a-new-alternative-to-aggressive-spinal-surgery-for-the-treatment-of-severe-deformities/